Yoga Retreat in Coorg, 30 June – 3 July 2018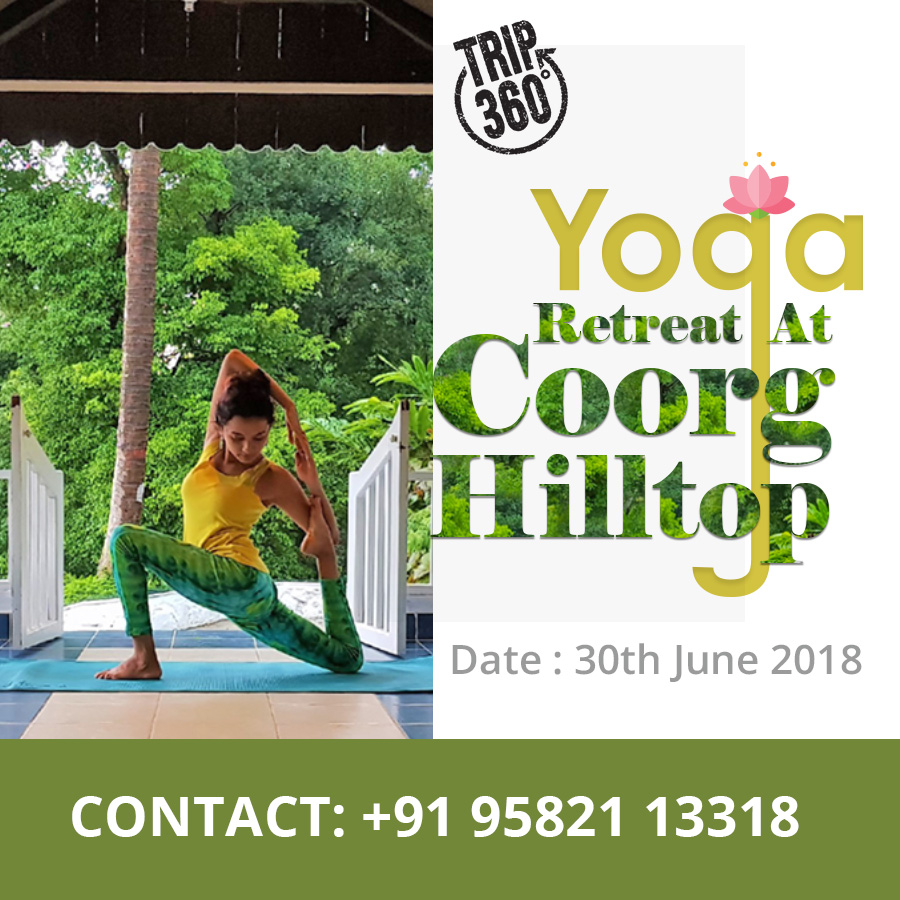 YOGA RETREAT IN COORG, 30 June to 3 July 2018
If you've heard of Coorg, you've heard of its heavy-duty monsoons as well. That time of the year when the place comes alive, greener and fresher than anything you've seen before. In collaboration with Trip 360 and Coorg Express, I've been planning this Yoga retreat for months and it's finally here so I'm hugely looking forward to sharing my practice with everyone who joins the retreat 🙂 
Why join?
What makes our offering special is the variety of activities we have in store for you and the setting – a hilltop heritage bungalow equal parts quirk and old-world charm with views to live for. Throw in some coffee plantation walks, chocolate-making, a short trek, a visit to organic farms and you have a sumptuous long weekend. The activities are meant to introduce you to a unique culture and create memories that will last a lifetime.
What to expect on the Yoga front
We will begin each day with a Yoga and Pranayama session that will have you feeling energized and ready to savour the activities of the day. The Yoga will meet you where you are – whether you are a seasoned practitioner or a total beginner. We will end each day with Restorative Yoga, guided meditations and Yoga Nidra to facilitate some deep sleep. As for Restorative Yoga, in case you're wondering, the idea is to activate the parasympathetic nervous system, the part of the nervous system tasked with "rest and digest", immunity, long-term functioning and repair. As opposed to the sympathetic nervous system (the fight-or-flight department) which most of modern life revolves around. So many of us value ourselves in terms of our productivity, far more than we value ourselves intrinsically. Restorative Yoga has a way of introducing one to the state of being without any doing, and a sense of time that erases the constant impulse to "hurry up". One of the biggest causes of stress is our own perception of time, and the way we are so cut off from natural rhythms thanks to an over-dependence on technology. The more we shift into parasympathetic dominance, time becomes something to savour rather than chase. Worth some exploration, don't you think?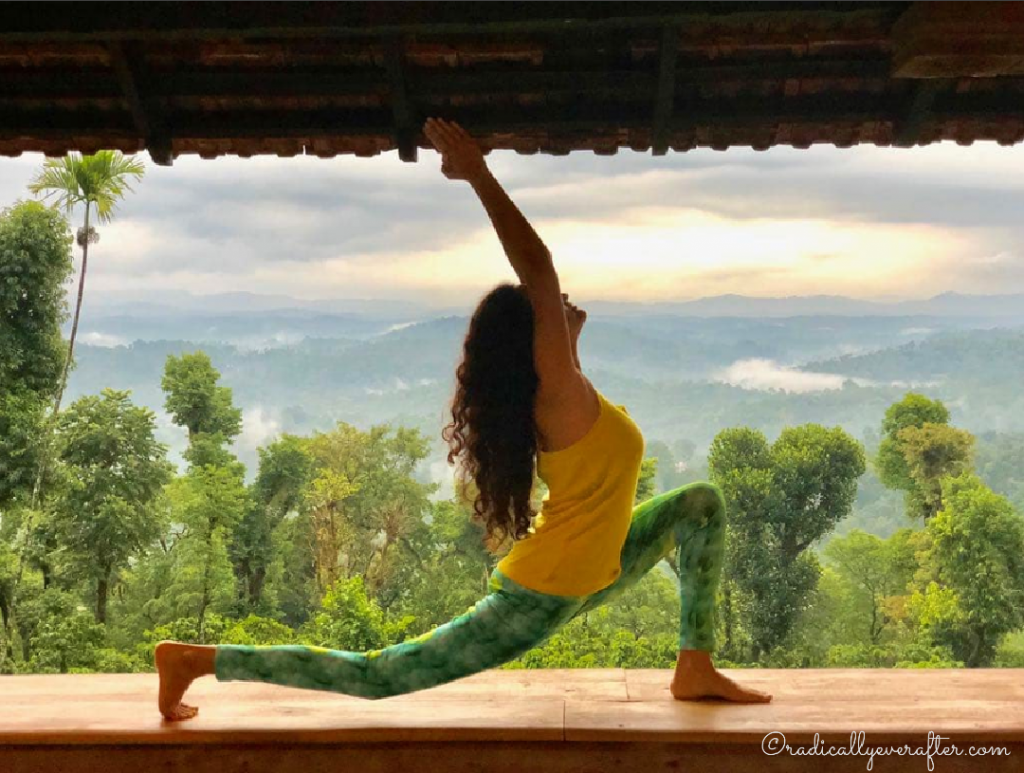 Here is a list of everything that is included in this retreat:
3 nights' stay in a hilltop heritage bungalow at Coorg. (Exact venue will be given to you after booking)
All organic meals starting with dinner on Day 1 and ending with breakfast on Day 4.
Yoga sessions with me every morning and evening
Short trek around the Western Ghats
Learn about coffee cultivation on a coffee plantation walk
Chocolate-making & cookery workshop (Kodava cuisine)
Here is the Insider link where you can book your slot:
https://insider.in/yoga-retreat-at-coorg-hilltop-2018/event
If you have any questions, feel free to write me at namitayoga@ gmail.com or call +91 9582113318
Hope to see you on a mat soon, there's Yoga and these hills waiting for you!