Trinidad: 16th century charm meets underground Reggaeton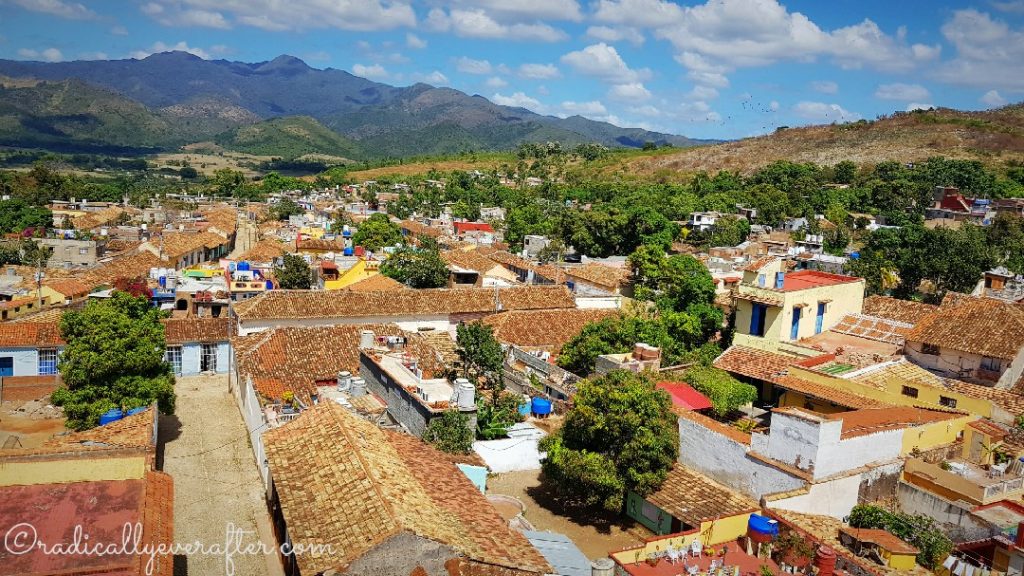 A 16th-century town whose cobbled past stands preserved despite all present-day intrusions. A Spanish colonial town in central Cuba, Trinidad is both a slow dance with yesterday and a reggaeton party between stalactites and bats hiding from said reggaeton (thanks to its underground nightlife inside La Cueva or 'the cave').
On my first afternoon, here's what stood out. Wide pebbled streets that turn the most artistic vintage cars into bumbling misfits, live music at every restaurant/street/square, and the relaxed pace of a town that never got the memo to catch up with the rest of the world. I could get used to this, I remember thinking.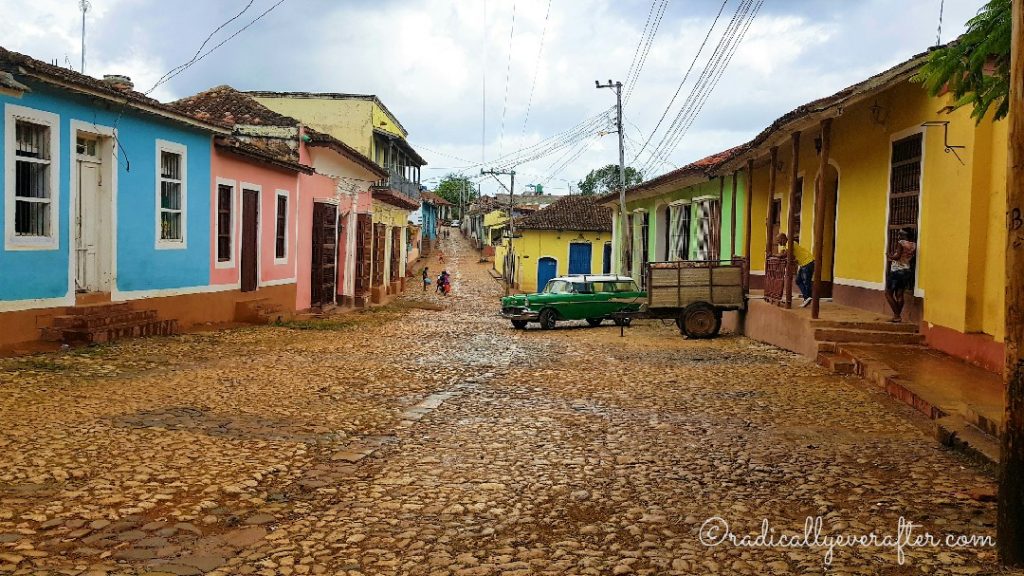 While Havana is known for its time-warp appeal with all those classic cars from the 1950's and pre-Revolution architecture, Trinidad takes things back a few centuries. Founded in 1514, it stays true to an old-world simplicity despite tourists descending on it by the busload every other day. If you have a thing for the past and are good at getting away from crowds, this might just be your jam.
My plan was to stay 2 nights in Trinidad, but Trinidad had other plans for me. I ended up staying 6 nights, after 3 hikes, one beach day and countless crisscrossing of its picturesque streets. Sandwiched between the 90km-long Sierra de Escambray mountain range and a postcard-pretty beach (Playa Ancon) on the south coast of Cuba, it doesn't ask you to make that cruel choice between mountains and beaches.
My first stop was El Mirador, a big old colonial mansion that would be home for the next few days. My room on the first floor had a window overlooking the street. Right next to a terrace with this view: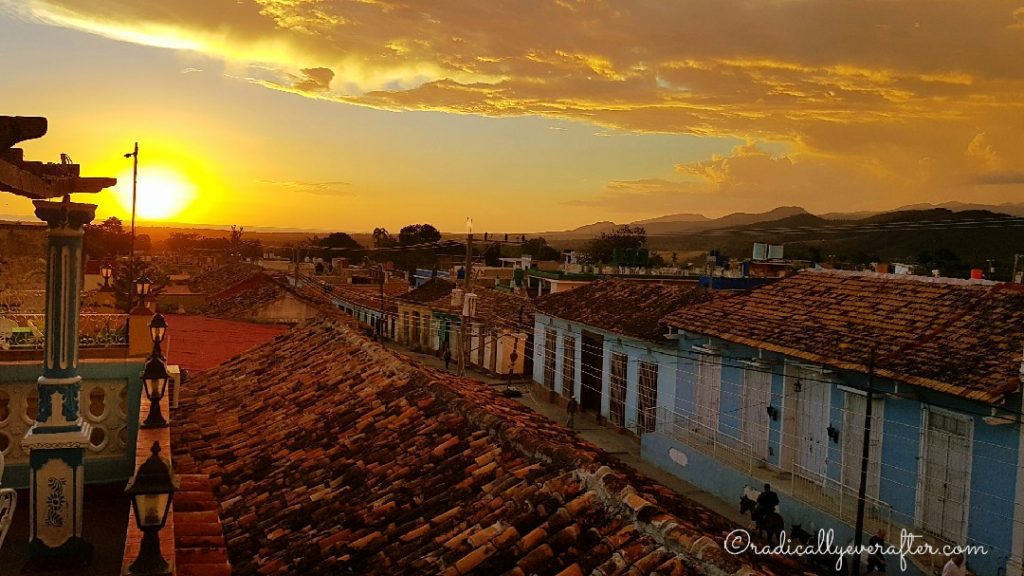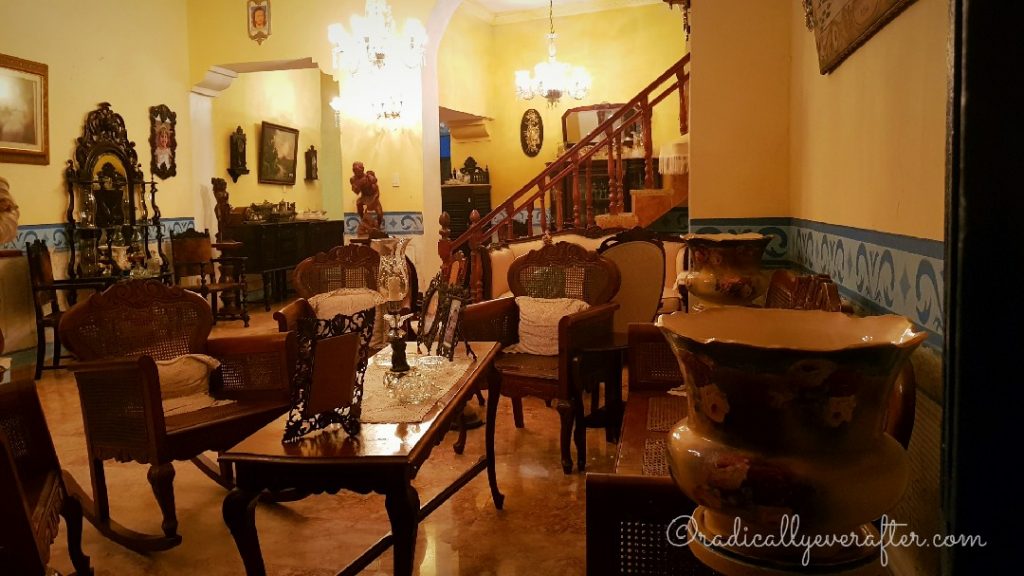 Inside my humble abode, Casa El Mirador. Not too shabby for 30 CUC a night
After the big-city hustle of Havana and the 4-hour taxi ride from it (for 35 CUC), my first afternoon here was a much-needed reset. The locals seemed slow-paced, far less hustle on their minds. Old men playing dominoes out on the streets, kids playing a version of baseball that eliminates all sporting equipment, and live bands breaking into a song at every corner. The entire town is one of Cuba's 9 UNESCO World Heritage sites. For reasons that have as much to do with its structures as its people, one might guess. 
The best place to get an overview of the entire town and orient oneself has to be the town's most distinguished landmark – the Bell Tower. This is something no visitor needs directions to. You'd have to work really hard to avoid running into this. An entrance fee of 3 CUC lets you climb its spiral stairs and take in these panoramic views of the town and the mountains skirting it. Closes after sunset so be sure to get up there in time for the sunset views.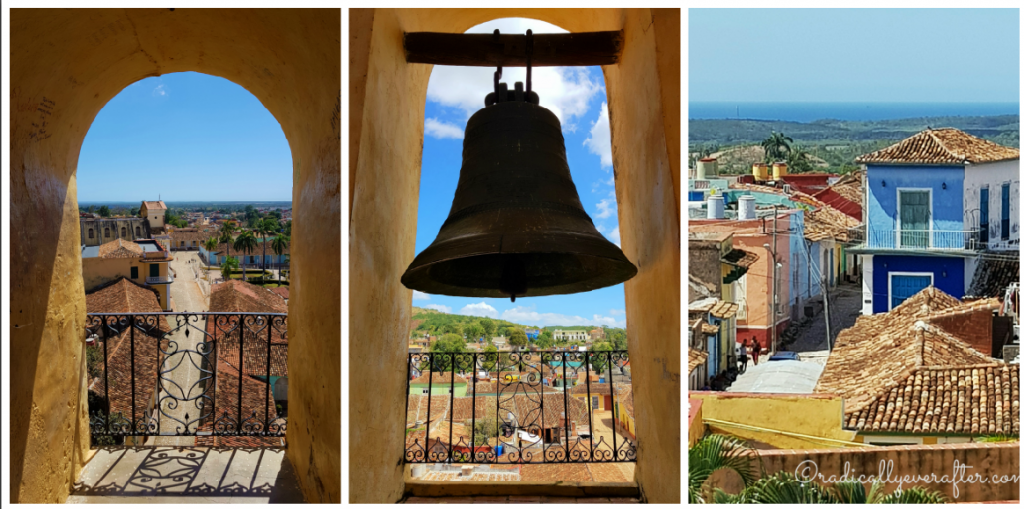 Though the views that had me hooked were on canvases far more than skies. Trinidad is dotted with art galleries and studios overflowing with paintings and sketches. Most of the art characterized by the kind of brazenness only those who've known restriction way too well might take a swing at. Here's one painting that had me at hello and am still smitten by: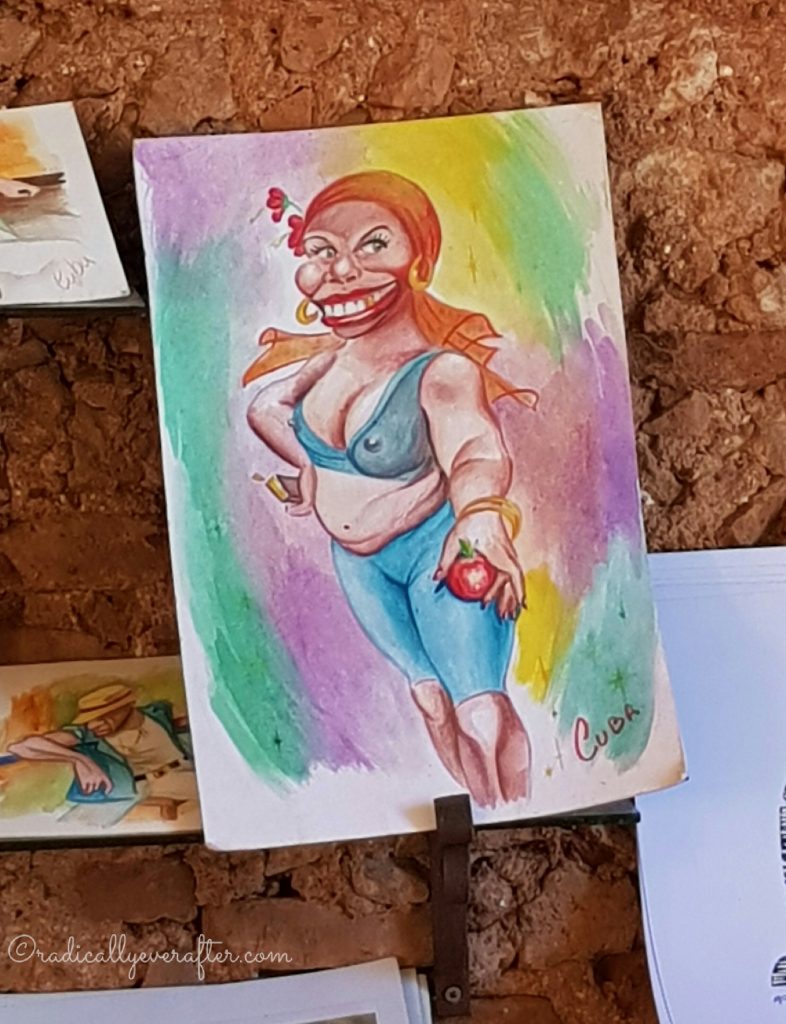 If countries were people, Cuba would be this woman. Embodying that distinct Cuban swag with every autonomous inch of her body, propriety be damned. Mass media/outsiders/body-shamers may disapprove of her bulging belly flab, be appalled at her breasts refusing to hide from the sun, and perhaps be downright disgusted at her total lack of fucks given – but good luck getting her to internalize any sense of shame or apology about herself. This is someone incapable of associating shame with her body, her sensuality, her existence. An advertiser's worst nightmare. And quite the Cuban example of positive body image that precludes any editing of oneself for anyone's approval. More power to that.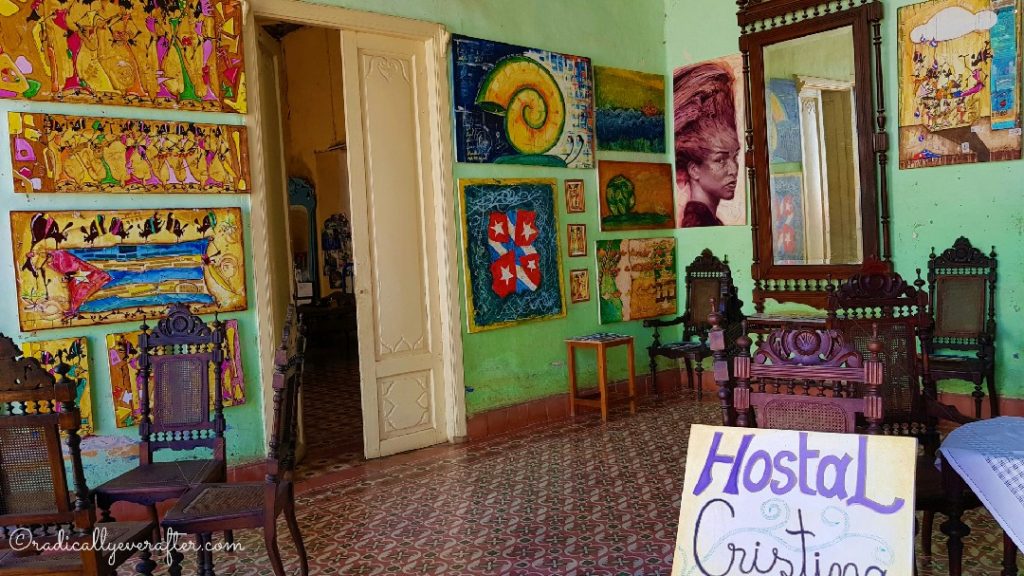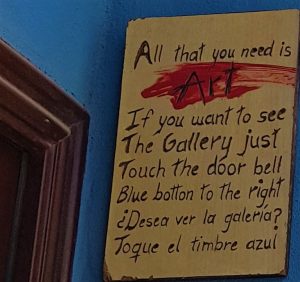 All that you need is Art
As one of the few freedoms in a communist country, art is a big priority. As are music and sensuality. Speaking of music, the town's most well-loved corner is the Casa de la Musica. Known for its 10 p.m. salsa shows and frequent concerts, this open-air venue attracts the biggest crowds in town. When things get too busy, might be a good idea to go behind it and begin the 10-minute uphill walk towards Discoteca Ayala – a nightclub inside an underground cave. A cover charge of 5 CUC gets you a drink and quite the unusual nightclub experience between stalactites and Cuban salsa.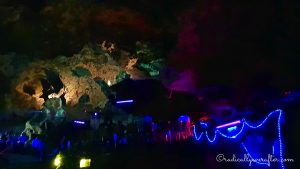 Inside Discoteca Ayala aka La Cueva. Mood lighting just got real
For the athletically inclined, there are some great hikes to be savoured in the Topes de Collantes National Park about 20 km from Trinidad. Parque Guanayara, Salto del Caburni, and Vegas Grandes were the day hikes I loved, and each cost about 50 CUC. Inclusive of pick-up from my stay, a guide for the group, lunch and the drive back to Trinidad. I booked these day hikes with Gaviota Turismo right next to the CubaTur office. If you love seeking out the wilderness, you cannot miss these hikes. I even showed up in flip-flops for one of these hikes, thanks to my scatterbrain. But local peanut butter (the not-to-be-missed-no-matter-what kind) saved the day, fueling my clumsy ways every step of the hike. Here are some of my fondest moments from the park: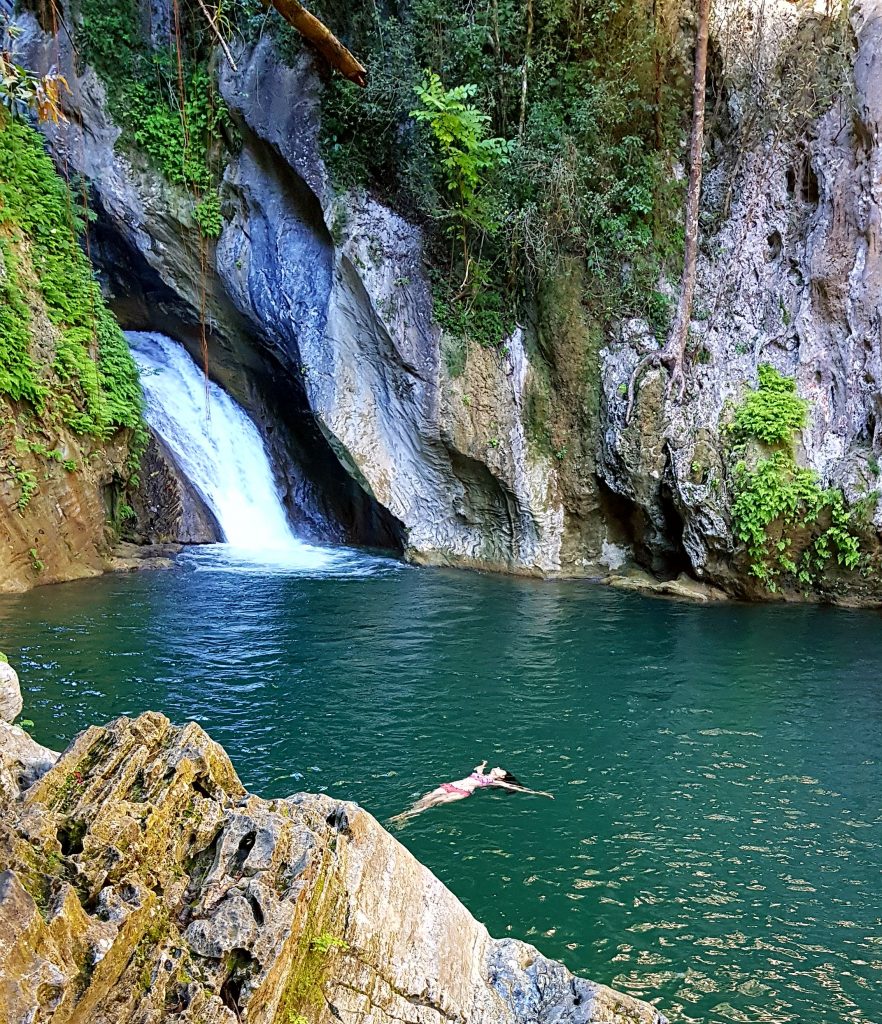 Salto del Caburni 
Natural pools. Something I can never get over. A half hour of cooling down in these dreamy greens is worth all the trouble of hiking up and down all day. The water was super cold, cutting into my bones and the word 'hypothermia' kept popping up in my paranoid brain. But if Cuba has taught me anything it's to listen to what I feel and not believe everything I think. Use your brain by all means, just don't let your brain use you.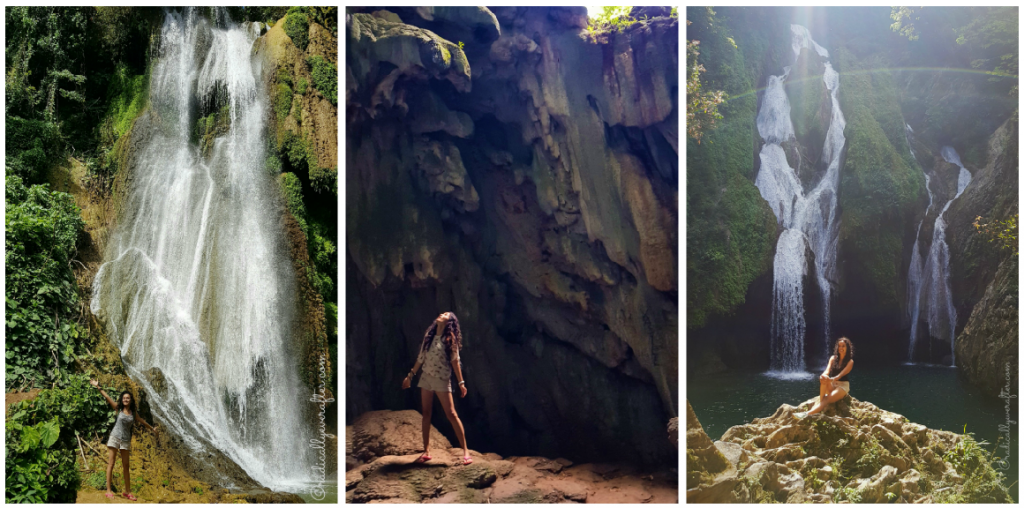 El Rocio waterfall, the cave next to it & the Vegas Grandes waterfall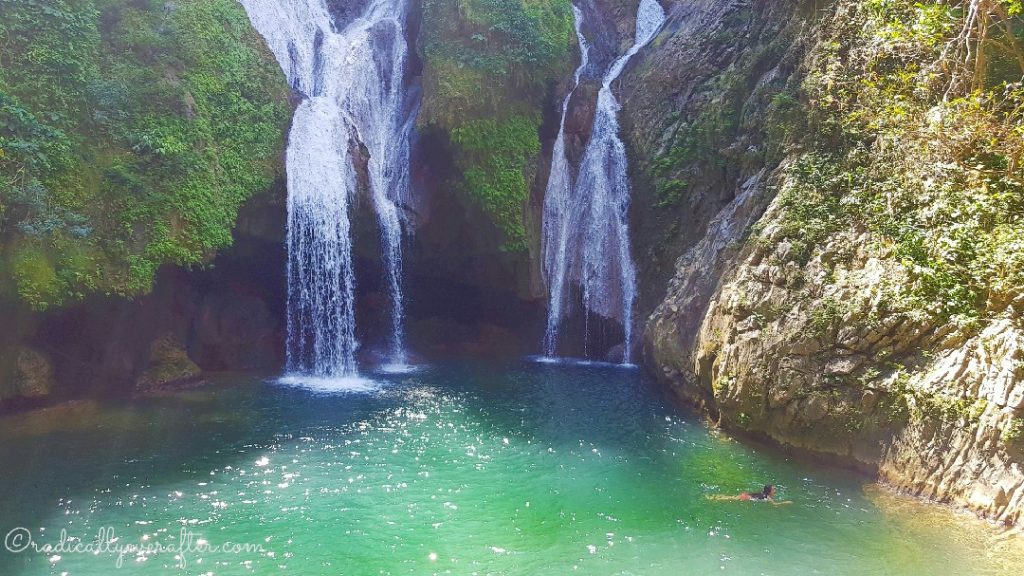 Urban chlorinated swimming pools just don't cut it for me anymore. Can you blame me?
Topes de Collantes, a National Park with as many stories as waterfalls, caves, and pools. And truth be told, a fair amount of vain people looking for that perfect Instagram shot. Guilty as charged 🙂 
After all those mountains, slacking on a beach was soooo in order. Playa Ancon about 12 km from Trinidad is the stuff of postcards with a generous sprinkling of palapas. Buses from the town required waiting so I got to Ancon on a 2 CUC cycle-rickshaw ride in which I was the only passenger. Quite the pleasant journey on a hot island day for a dip in those blues.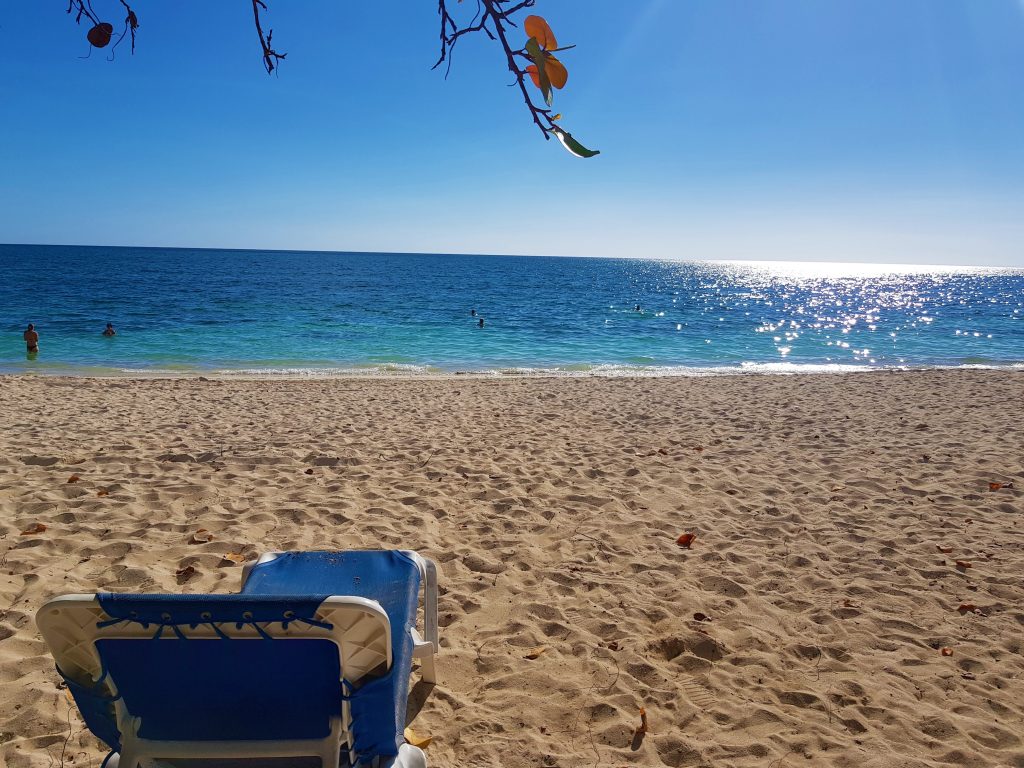 Just the place to multi-slack 
And now for the all-important aspect: Food. Now I'm no gastronaut, but these were my favorite restaurants/cafes in Trinidad:
Giroud: For the best pizza in town. Being vegetarian is a great excuse to attack pizza at every meal and they made it without cheese upon request. They had me at oregano though, being the only place I found serving my favorite herb. One night I noticed the seat opposite mine wasn't a seat but an old television. Just one of many examples of Cuban resourcefulness.
Che Tango: A stone's throw from my stay, a great place to fuel up every morning before full days of hiking and swimming. My go-to meal was the Arroz salteado con verduras (

sautéed rice with vegetables) for barely 4 CUC.

Taberna La Botija: Open 24 hours and in-demand, though you may want to skip the long lines every night and head here for lunch or at happy hours (4 to 6 pm) instead. Some really talented musicians enliven the place in the evenings, one of whom I couldn't resist buying a CD from. 
La Fortuna: True to its name, currency notes hang from the ceiling and plaster the walls here. Have a seat on an old bathtub or television set and you have a great setting for some of that famous Cuban coffee. 
5. Cafe Don Pepe: Set inside a walled courtyard where the relentless birdsong dominates every conversation, I doubt I've ever sipped coffee in a more charmed setting. Great place for frequent coffee breaks and dappled daydreams.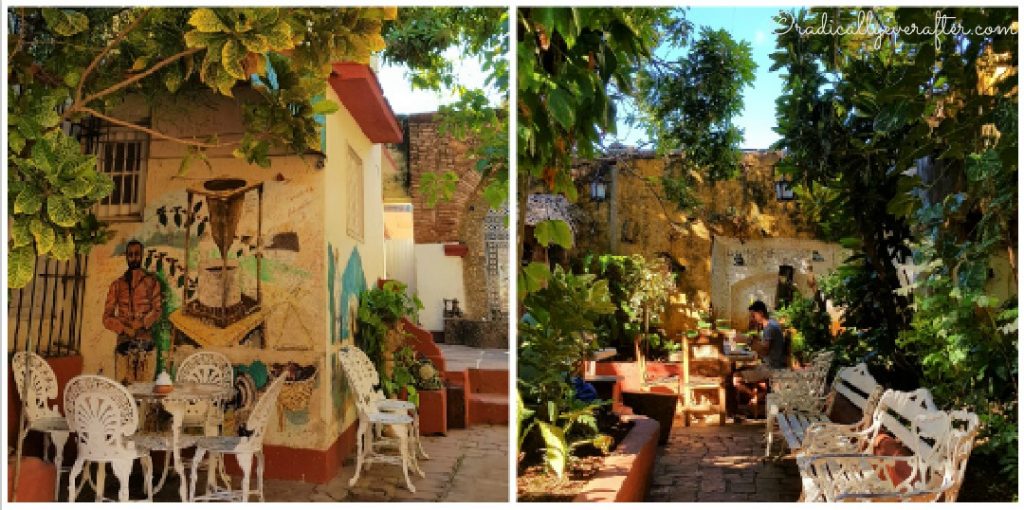 6. Patio Becquer: Not many vegetarian options but the ambience was indulgent enough for me. I'm quite superficial that way. A few steps from Casa de la Musica, this open-air restaurant has its own dance shows to season your meals. It isn't listed online but is easy to find the old-fashioned way – asking fellow humans. Which brings me to the next point:
Internet in Trinidad
The good news: Way quicker internet than Havana. The bad news: Wifi cards here cost 2 CUC per hour, twice the price in Havana. The ETECSA office (at the Parque Cespedes) is bound to have long lines for the Wifi cards, so here's a pro tip to score them. Head to the Iberostar Grand Hotel, a few minutes' walk from the ETECSA building. Drinks begin at 2 CUC here, so order one and the staff will sell you Wifi cards without any hassle of waiting in line.
So there you have it, my recommendations for a few well-spent days in Trinidad. All of the above, however, are just the short list. There's a lot of Trinidad not shared here because I'd rather give readers a well-informed peek into a place than anatomize it down to its last detail. Curiosity, uncertainty, surprises, snafus, ridiculous beauty and downright nightmares – travel is one hell of a mixed bag wherever you go, isn't it? Do let me know about your travels in the comments, I would love to hear about your (mis)adventures and recommendations whichever part of the world they may pertain to.
P.S. Quite a few people have been asking me how I manage to travel "so much" as a Yoga teacher and a freelance writer, so I'd like to suggest this blogpost I wrote a couple years ago: How to be a 'lucky' traveller
Hope that helps and here's to more adventures! 
For more pics, find me on Instagram @radicallyeverafter 🙂 
Liked this post? Pin it for later!