MHAI Yoga Retreat – Where Cuba meets Yoga
The practice is an excuse to find out what is going on with the mind and the body – One of many nuggets of insight Yoga teacher extraordinaire Eduardo Pimentel peppered his classes with, during the Press Week organized by Mhai Yoga Retreat and Cuban Yoga Association this February. A week that gave me memories, friendships and incredible food (no less important!) and also a peek into the Cuban way of life. How non-attachment, doing more with less, going with the flow and celebrating one's liberties might be better priorities than being trapped in consumerism, chasing the illusion of control, clinging to plans, and taking one's liberties for granted. There seemed to be more Yoga lessons in everyday Cuban life than one might find in Yoga classes. 
How I scored an all-inclusive week at this Cuban Yoga Retreat
Something I've been asked a lot lately! This was my most sudden and unplanned trip so far and also the most rewarding in so many ways. It all began with a Facebook post I spotted on a travel page. A call for Yoga teachers/bloggers/photographers worldwide to write in why they should be chosen for an all-inclusive week at this beach-front Yoga retreat centre in Havana, Cuba. Six people were to be chosen and the last date for applications neared as January ended. I decided it was a long shot but worth the effort of an email for sure. If nothing else, they'll know I exist and that might lead to something, I remember thinking. Little did I know how much more was in store. So yes, believe in yourself and take the long shots.
Apart from one week of being hosted by Mhai Yoga, I spent two weeks exploring Cuba on my own. Those adventures I'm going to share in the next few blogposts so hit the follow button! 
With the handpicked bunch of Yoga teachers/bloggers/photographers and Christine Dahdouh (on the far right), co-founder of Mhai Yoga. Couldn't have asked for a more fun and assorted bunch to share the week with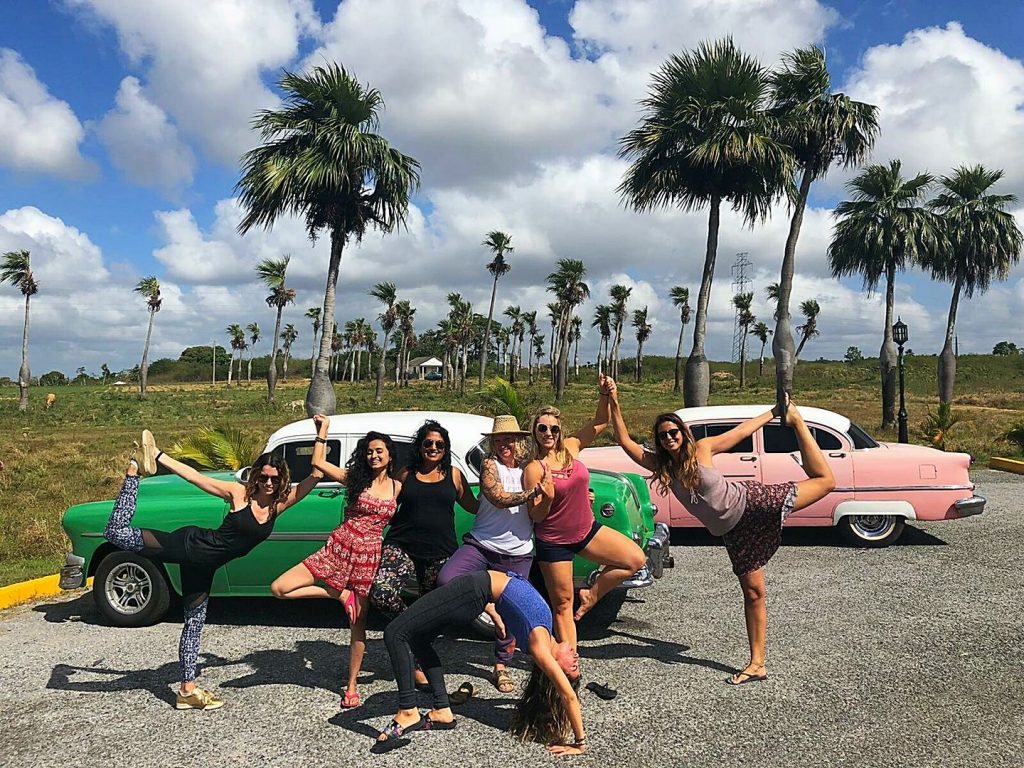 Why Mhai Yoga Retreat?
A luxury Yoga retreat at a beach-front villa might sound like a great way to spoil yourself silly and our hosts did make sure of that in so many thoughtful ways, but what made the experience so enriching and meaningful was the peek into Cuban culture it gave us. And the level of commitment and conviction it takes to create a full-fledged world-class Yoga retreat centre in a country where nothing is easy (no es facil as the Cubans often say, not letting their everyday challenges bring them down). Where even learning about Yoga had to be a clandestine mission for decades before a thriving Yoga community could be dreamt of. Mhai Yoga is a labour of love and creativity, two things that make themselves evident in so many big and small details here.
Cuba and salsa? Yes. Cuba and cigars? Oh yes. Cuba and classic cars? Of course. But Cuba and Yoga? 
Cuba is a country I've long been fascinated with, but I had no idea I could one day go to Cuba on a Yoga trip. One didn't normally use the two in the same sentence. Which is why this trip has been such an eye-opener for me. Who would've thought there exists a thriving and flourishing Yoga community in Cuba?
With Yoga not just on the mat, but spilling into the Cuban way of life.
That one 72-year-old – Eduardo Pimentel – now known as the godfather of Cuban Yoga, corresponded with India's BKS Iyengar for decades across the oceans in his attempts to learn Yoga, and dedicated his life to spreading Yoga across the island. He founded the Cuban Yoga Association in 1990. Watch this interesting documentary for more on him: https://www.youtube.com/watch?v=tDKGIW7d-qA
Even as an Indian living in India, Yoga's birthplace, having an interest in this ancient science and philosophy cast me as the 'weirdo' in my circle of family and friends. More so when I began teaching Yoga 8 years ago, but even today I find that many Indians undervalue/misconstrue Yoga or stay disinterested in it. Being a Yoga professional still puts you in the 'non-mainstream' box, at the very least.
So imagine my surprise when I learn about someone in faraway Cuba, with all the restrictions (and more) you'd expect from a communist government and a trade embargo, having made it his life's work to learn, teach and spread Yoga across the entire country. Eduardo has even translated the Bhagavad Gita into Spanish and laced it with Cuban metaphors and manners to make it relatable to the people there. Conducted free teacher trainings and also travelled to India to deepen his practice and knowledge.
How Mhai Yoga was born
Mhai Yoga Retreat was co-founded by Christine Dahdouh and Eduardo Pimentel in 2011. Christine used to be a flight attendant who kept flying back to Cuba for Yoga lessons with Eduardo, founder of the Cuban Yoga Association and the man responsible for a Yoga community existing in Cuba. In creating Mhai Yoga, both brought to the table their love for Yoga and the Cuban way of life, and their unique skill sets in getting a community together to teach and spread Yoga.
What Mhai Yoga offers is a cultural Yoga experience, so you take home not only the restorative benefits of Yoga by the ocean but also a big slice of Cuba. Interacting and practicing Yoga with the Cuban Yoga community, trips to Havana and Viñales, salsa and mojito classes (separately so we could savour each, but feel free to mix the two), and all the Cuban anecdotes we heard along the way from Christine and our well-read and highly entertaining guide Alpi. Quite the recipe for a well-rounded, immersive Yoga-meets-Cuba experience. Special mention to the next-level meals whipped up by head chef Ernesto and his talented team. A legit problem I faced on the retreat was the inability to stop eating, so you've been warned.
Here are a few peeks into our week as Mhai Yoga's Press Week guests:
A hand-painted map of Cuba for you to get your bearings once you walk in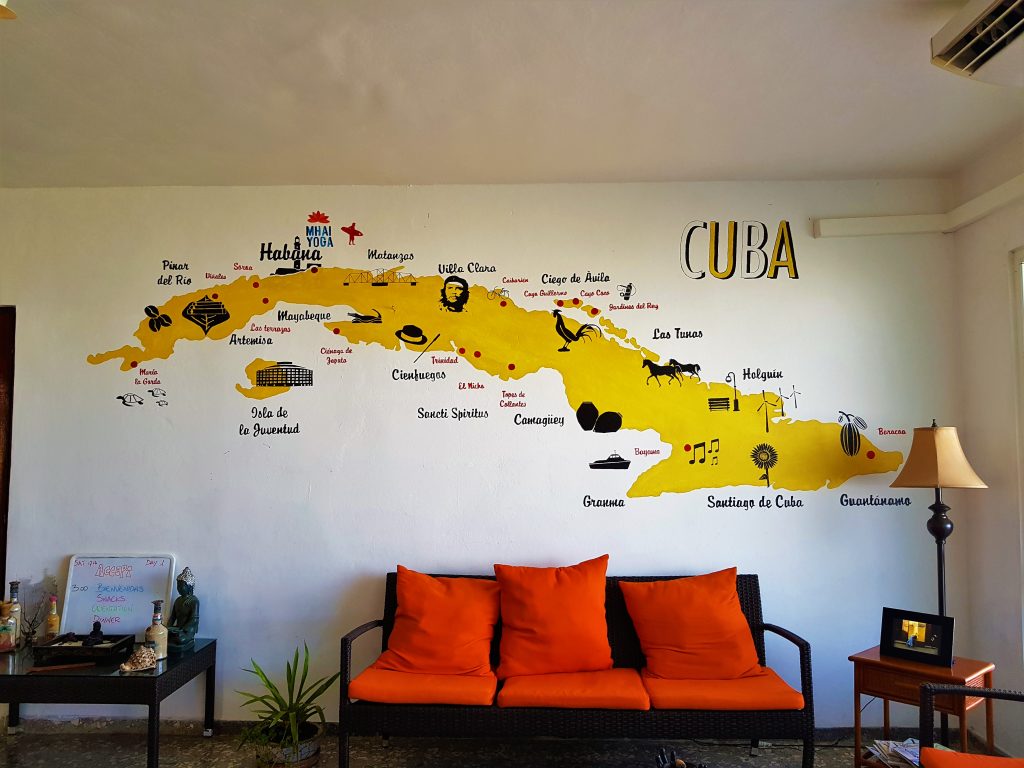 Getting our Namaste on. After a Yoga class with some regulars of the Cuban Yoga community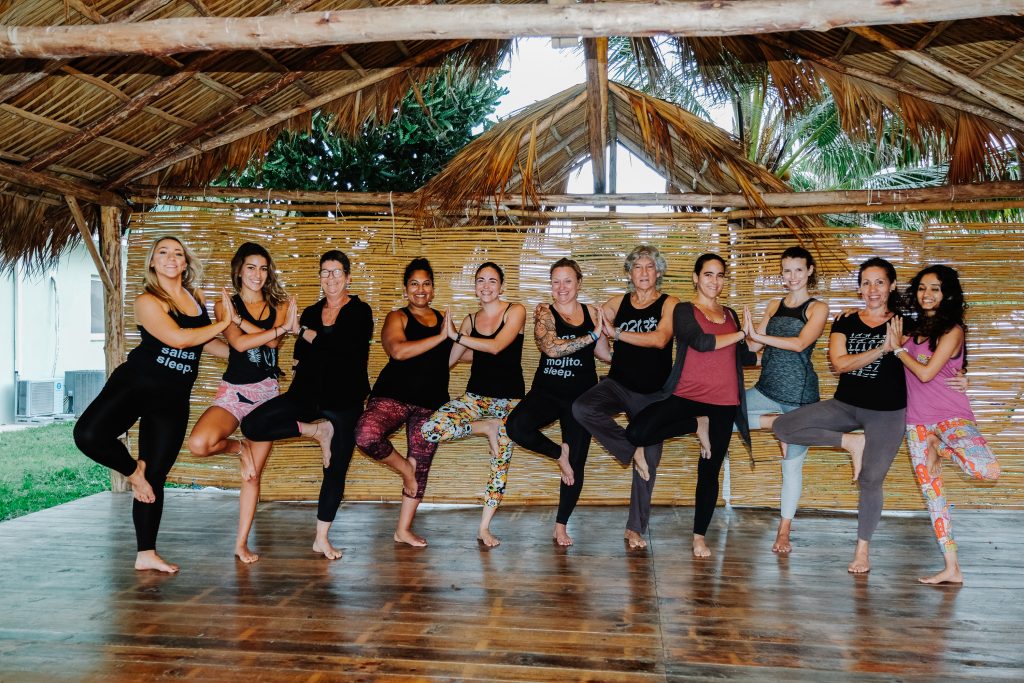 There are rooms with a view, and then there are rooms that are quite the view themselves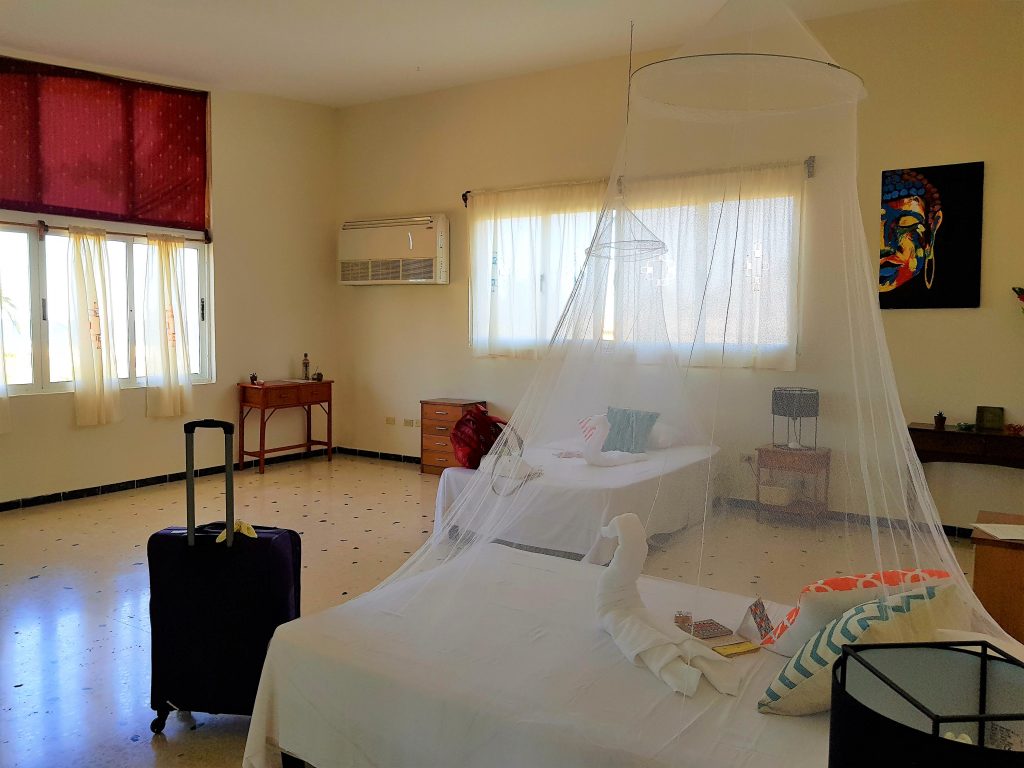 Also helped that those windows opened out to views of this beach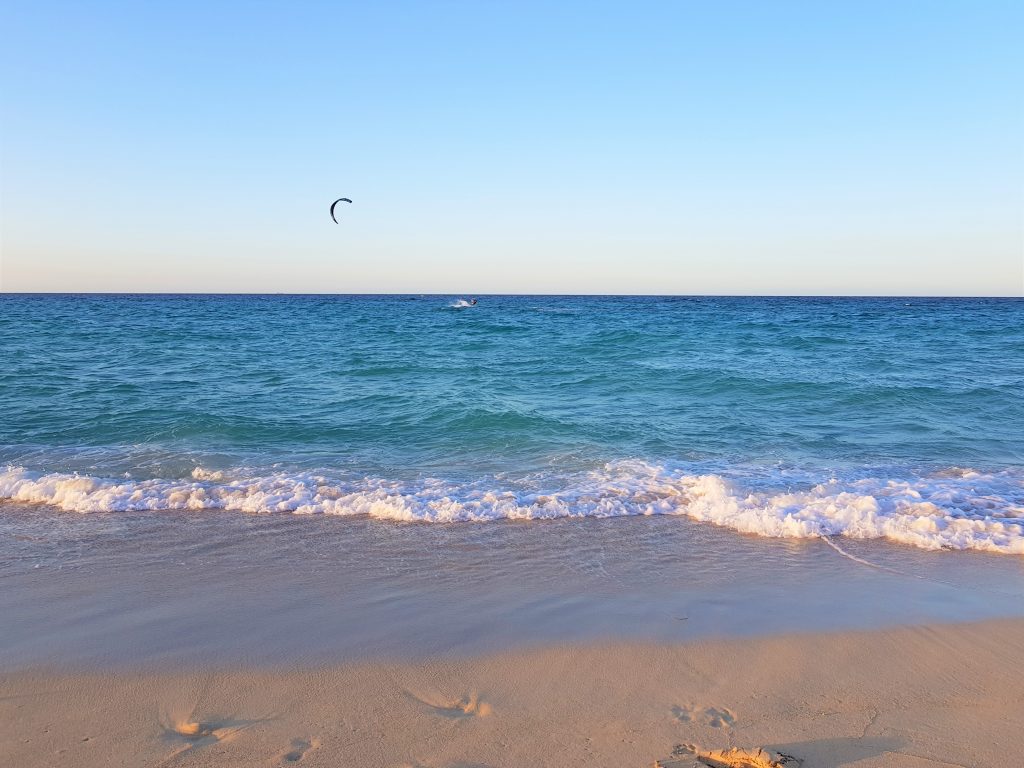 And yes, kitesurfing is also on the menu for those who like their oceans up close and personal. And so is Stand Up Paddleboarding!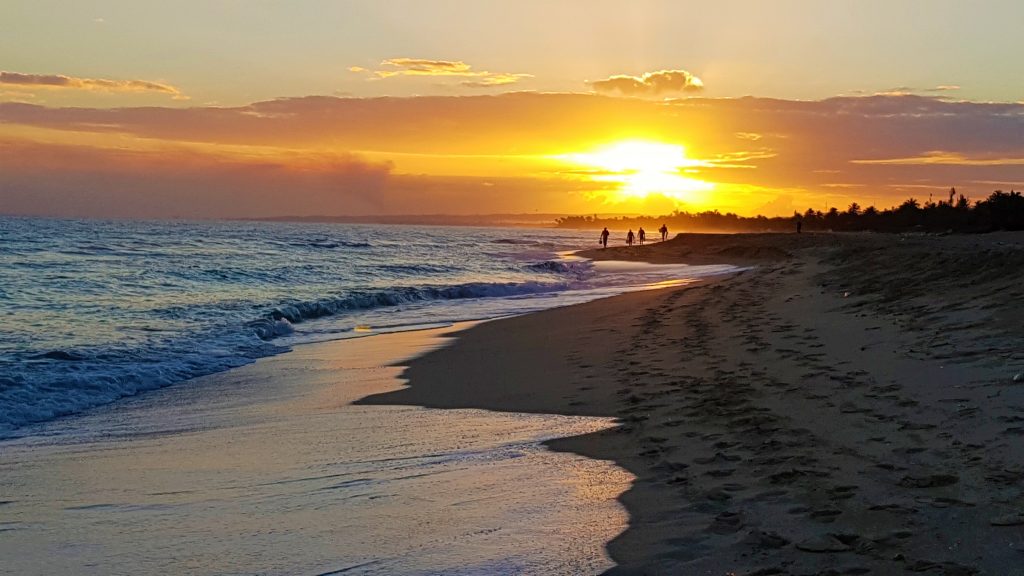 Morning runs on the beach are served with a custom-made sunny side up, every single day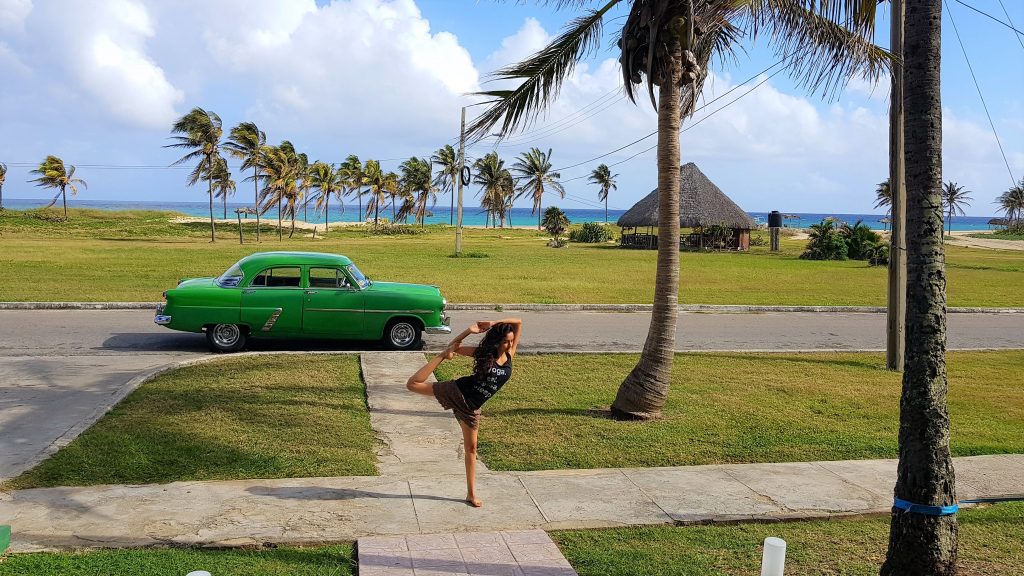 And after a walk back to the villa, the ocean still lures you with those blues on the horizon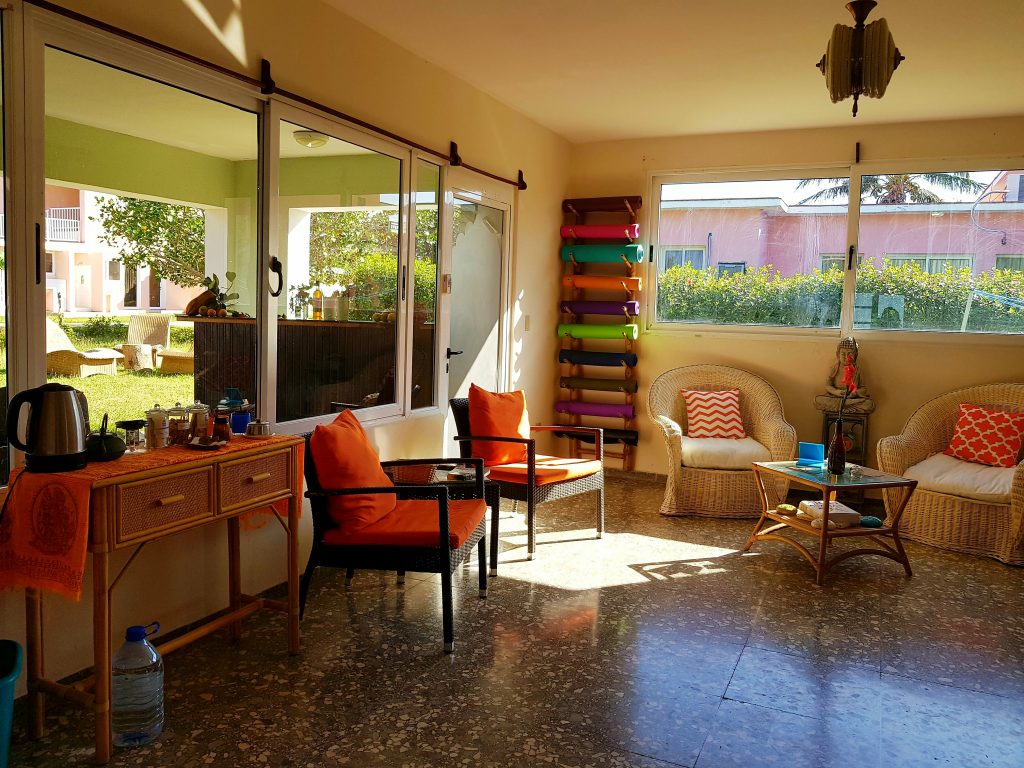 The Tea Room, where books, colouring pens, couches and a few different flavours of tea conspire to soothe every last nerve before you know it. My favourite part of the villa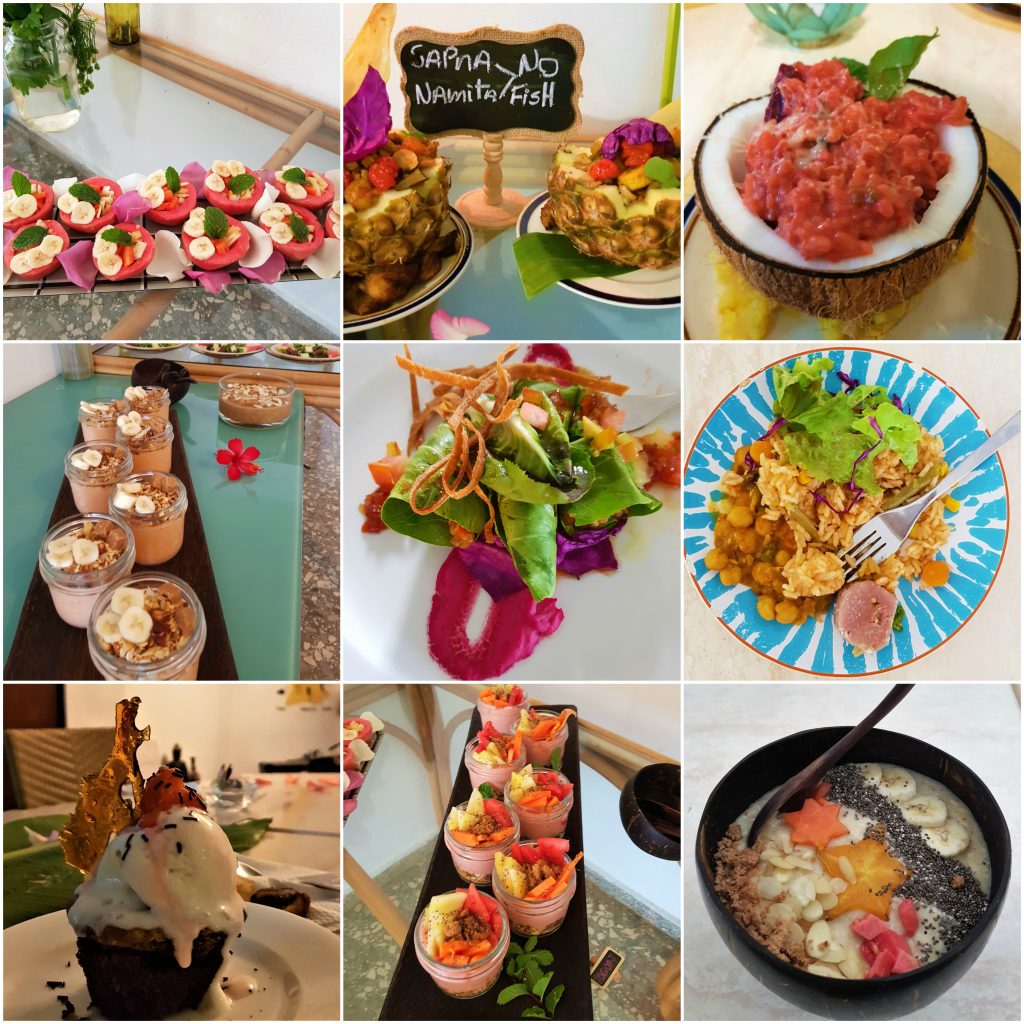 Let there be food! Loads of it, healthy, indulgent and organic
And of course, some good old Yoga on the beach, coz well it is a Yoga retreat, before you get too distracted by all the frills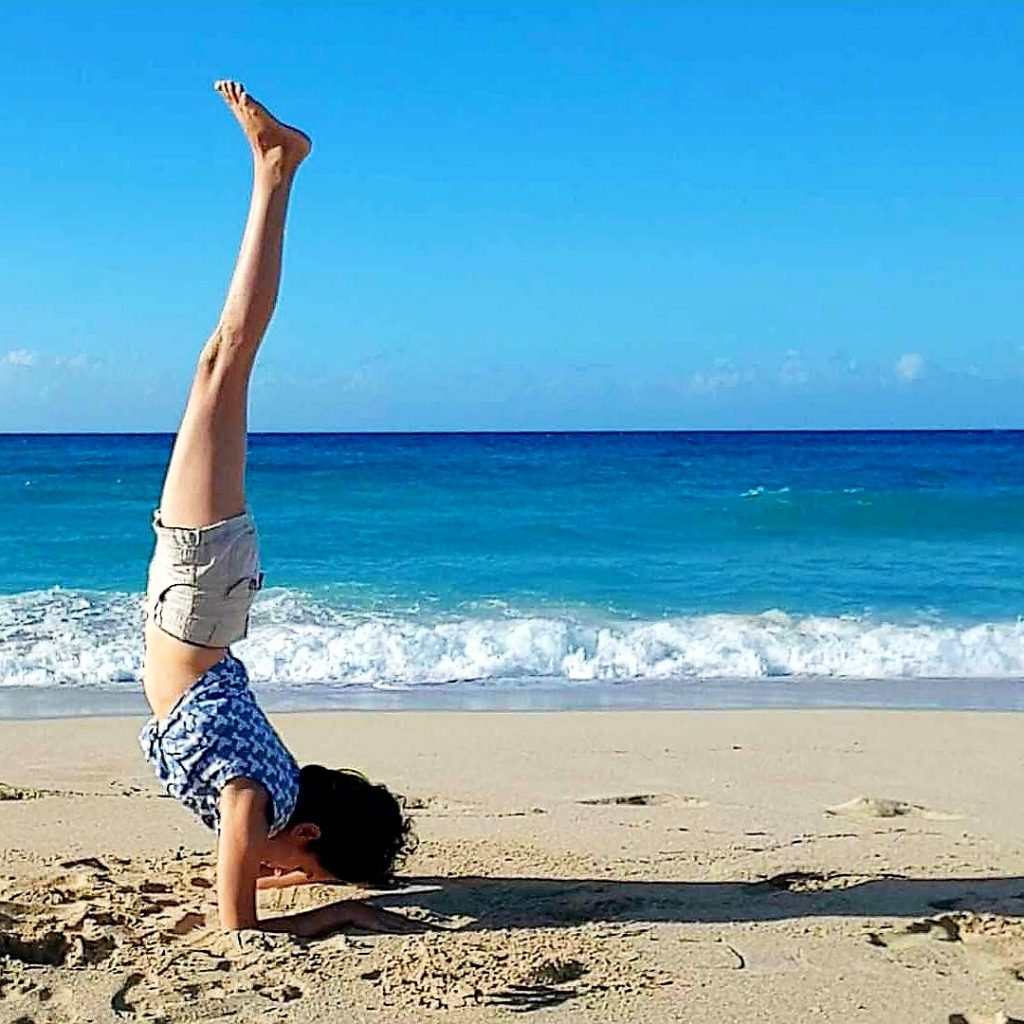 Pincha Mayurasana, elbows-sinking-into-the-sand variation at Playa del Este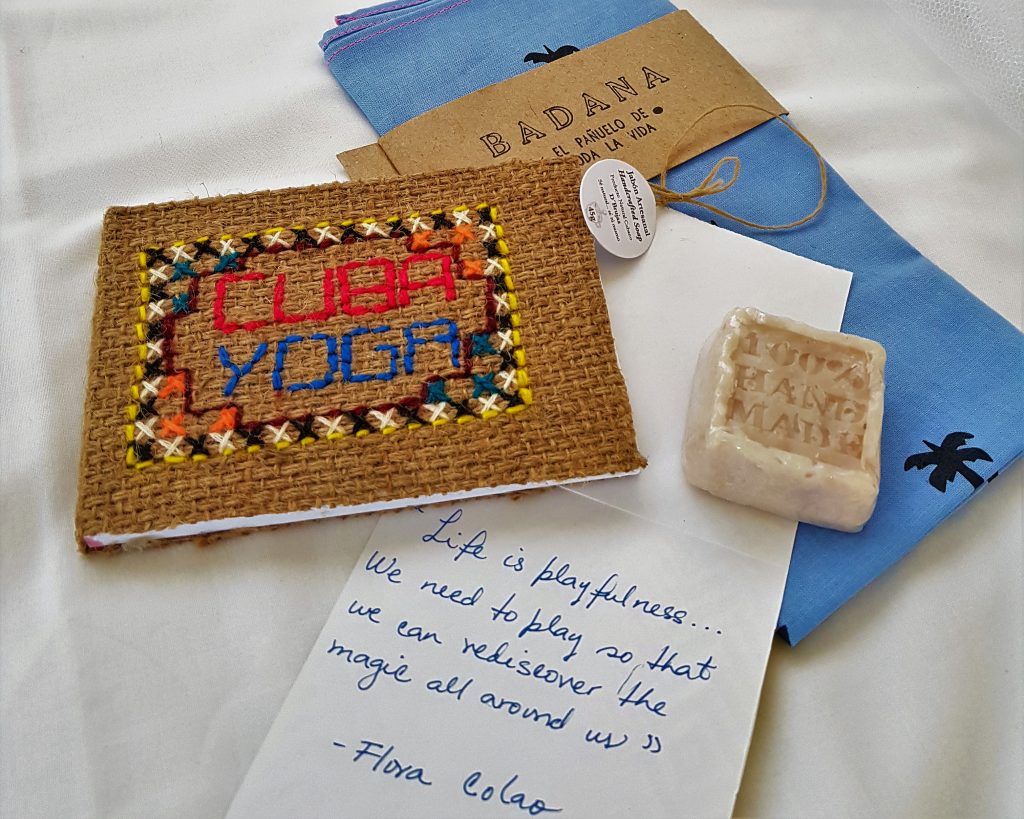 Some gifts from Mhai Yoga and the Soap Witches to take home. Along with that Cuban spirit of play that makes life so much more fun
So while the practice is a great excuse to find out what is going on with the mind and the body, a retreat such as this one is a great excuse to travel to Cuba and experience its culture – as celebrated and shared by the warm and loving community that make Mhai Yoga the gem it is.
For more info on Mhai Yoga go to www.mhaiyoga.com
For more pics follow me on Instagram @radicallyeverafter