A Slice of Sikkim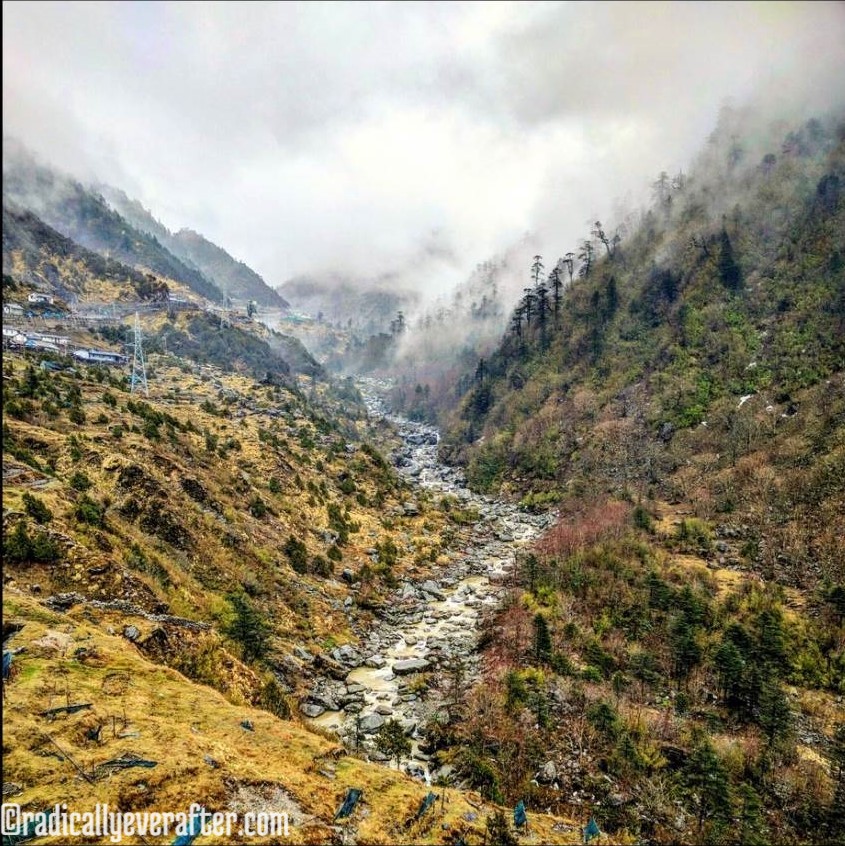 That how-on-earth kinda beauty from an underground window at Cafe Sherpa enroute Tsongmo Lake. Where we stopped to hire some warm clothes and get a hot beverage or two. There's not enough caffeine in the world to pack in a kick as strong as what these mountains throw at you.
A few months ago was my first visit to Sikkim. The first of many more, from the looks of it.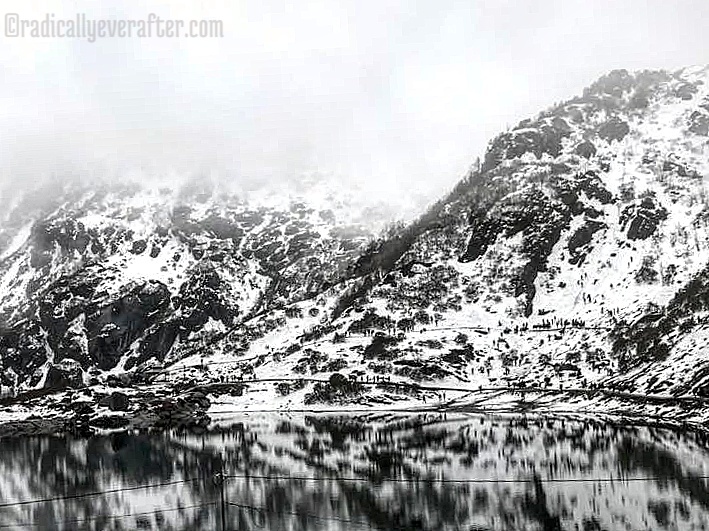 Tsongmo Lake aka Changu Lake, a glacial lake in East Sikkim. Not a good place to lose a dalmation. 
About 35 km from Gangtok through so many twists and turns up the mountains you lose all sense of direction by the time you run into the many yaks here. A glacial lake at 3753m, it is quite the sight even when heavy fog threatens to hide it.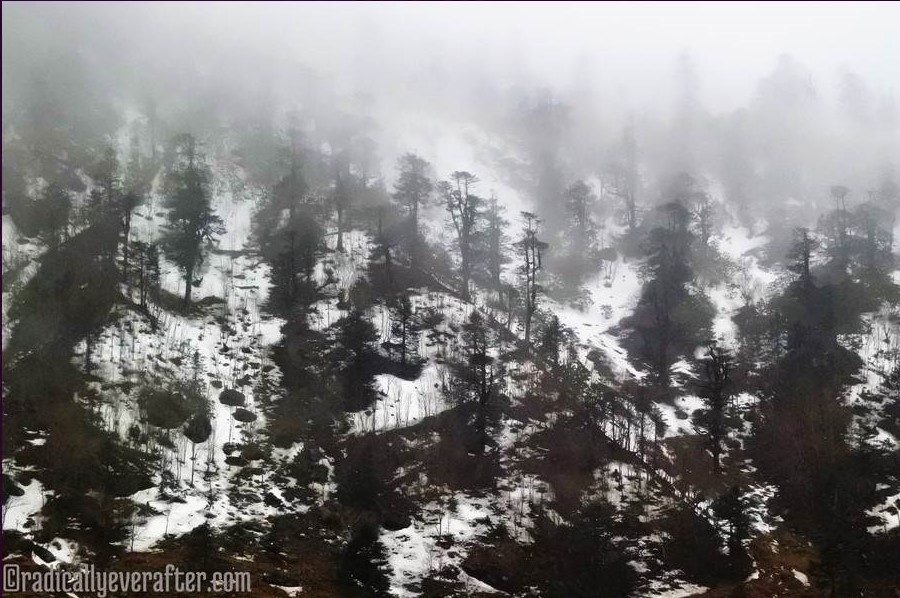 When nature goes pen & ink. Every line a design, every stroke a story
On the way up to Tsongmo, the snow-dusted mountains make the journey a great destination at every turn of the landslide surviving roads.
A few blogposts ago I'd shared how the most spectacular sights I've ever encountered aren't the sun's shenanigans, nature's bizarre antics, or even the most heaven-like expanses of water and sky. More life-affirming than any of these is the sight of women going about their lives without fear/shame/restriction in public spaces. Sikkim showed me many such examples – a highway dhaba run by a woman with her 5-year-old daughter prancing all over the place, middle-aged women running restaurants out of box-like wooden kiosks on truck-studded roads, and nobody batting an eyelid at women being out late at night. A study by the Centre for Strategic and International Studies (CSIS) in 2016 proclaimed Sikkim as the best place for women to work in India, in view of these factors: high rates of female workforce participation, lack of restrictions on women's working hours, and high conviction rates for workforce crimes against women.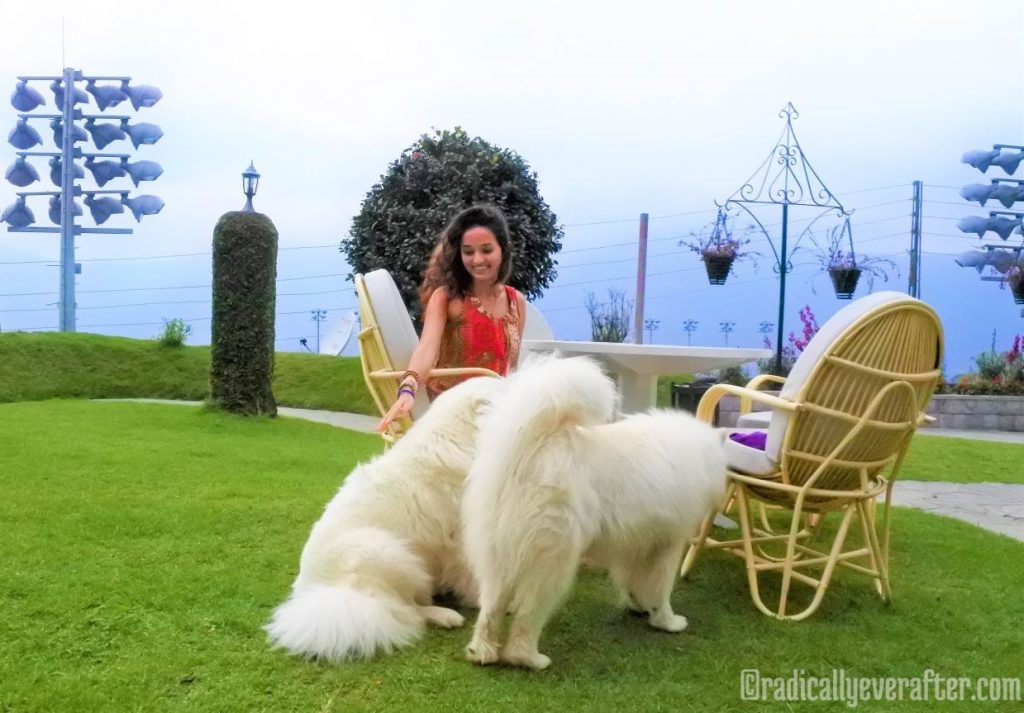 Not the kind of snowy beauty I was expecting, but just as adorable 😘 Too big to be Pomeranians and too fluffy to be anything else 🤗 The hotel guys told me they were Russian dobermans. I should've guessed. When in Gangtok, drop by at the the Elgin Nor-Khill heritage hotel for a lunch with a view of the football stadium perched on the hillside and these beauties frolicking all over the place.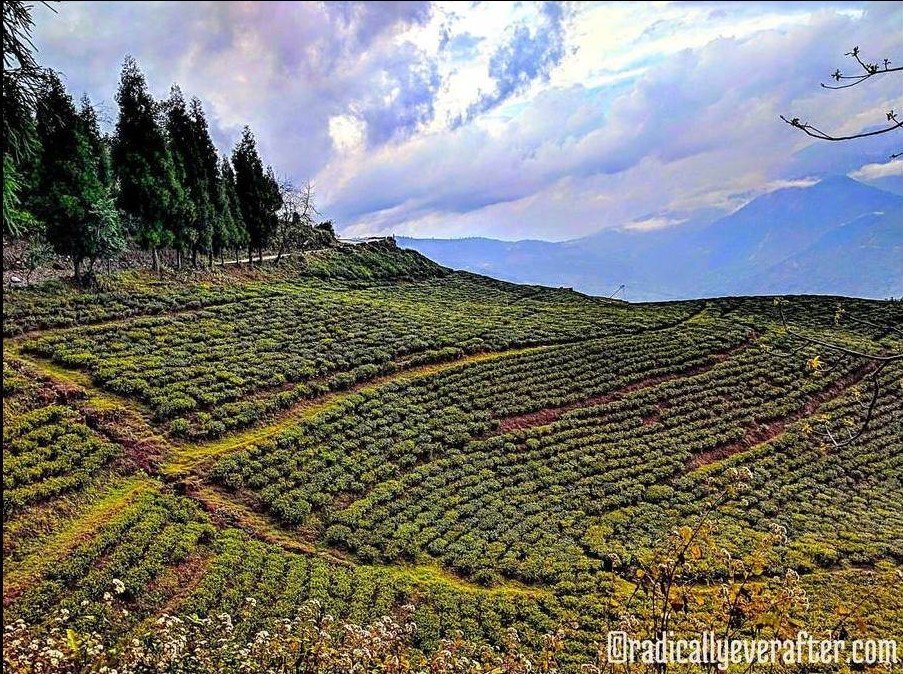 Passed by Sikkim's only tea garden, Temi Tea Estate in Ravangla while zigzagging through unending hills and clouds of south Sikkim on some seriously rain-ravaged roads. Halfway through the journey the roads suddenly got their act together and the drive was smooth again. The locals were among the nicest I've ever met, which reminded me of Ladakh a whole lot 😊 'That blue house is where I was born and this hill was my playground', our driver pointed out his first abode. The rain-ravaged roads had no chance of denting the relish in his reminiscence.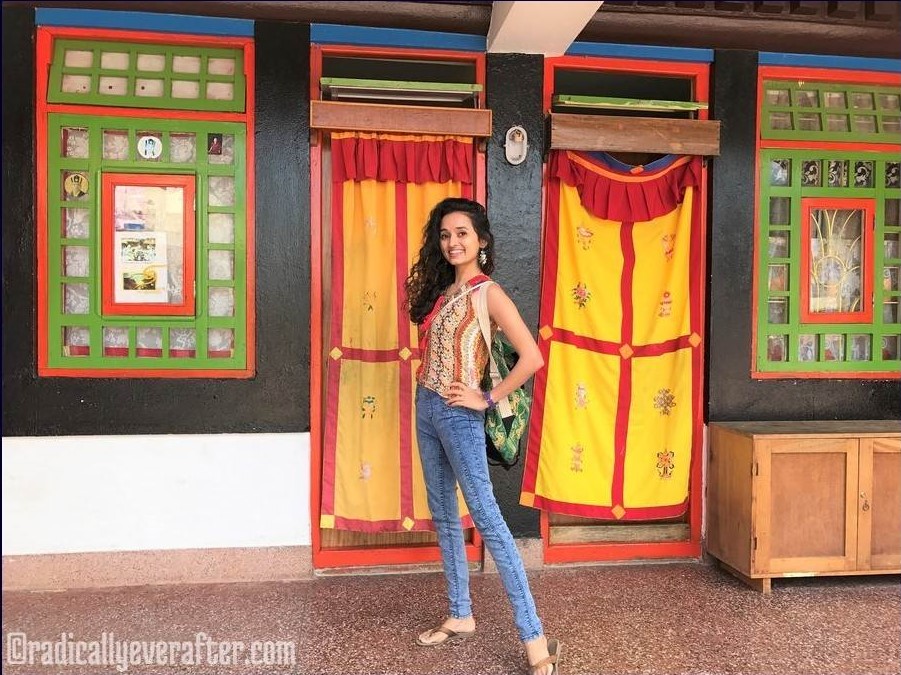 When the monastery and me somehow show up in the same colours, I'm going to take that as a sign from above to strike a pose 😎😇😀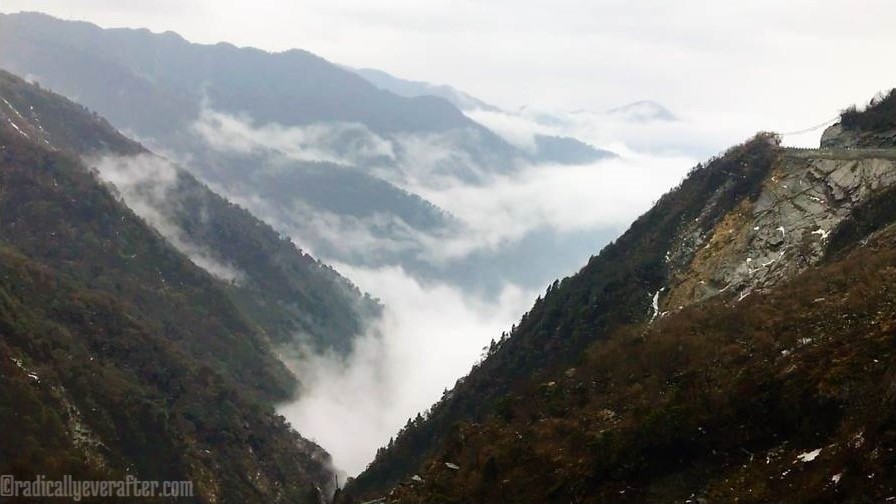 If I were a cloud I'd spend my days hanging out in these valleys too ☁🌥☁  Wouldn't you ?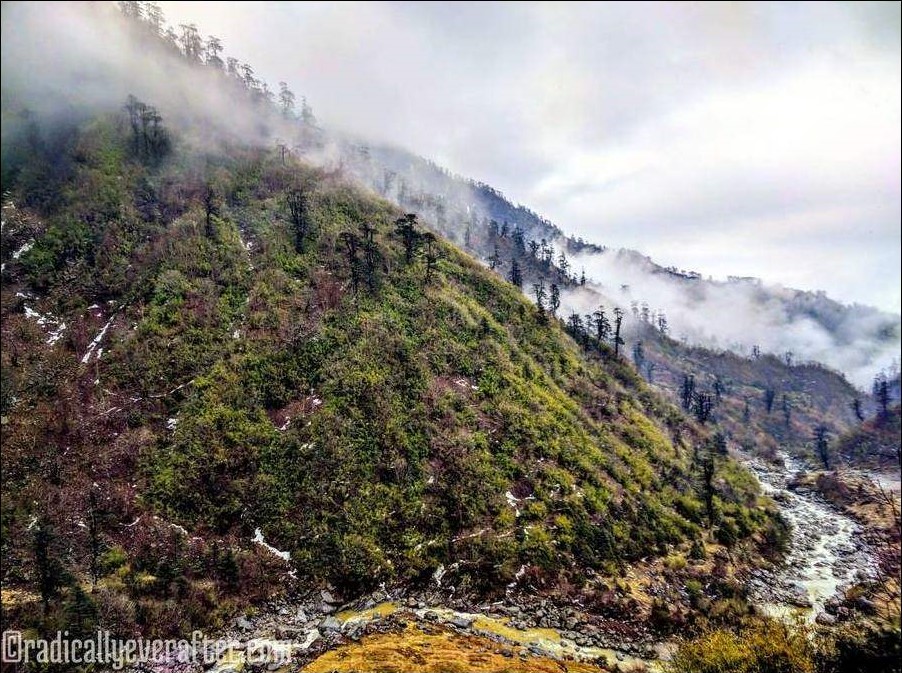 One of the many Border Roads Organisation signs on the way up to Tsomgo said 'The future is green or not at all'. Amen to that 🙏💚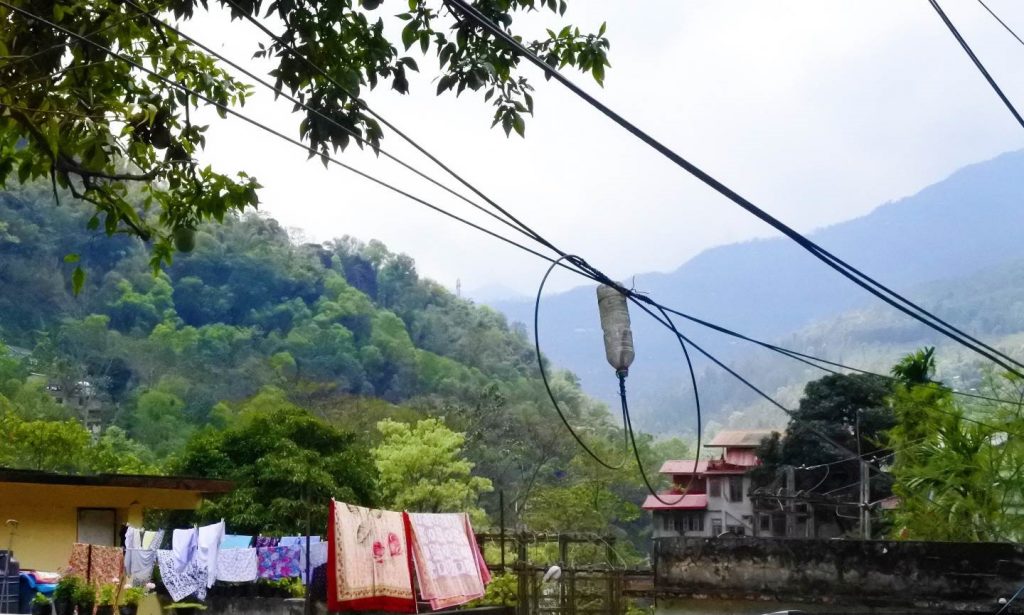 The most resourceful recycling of plastic bottles I've seen so far, and also a good example of good old  jugaad. I was told that joints between fibre optic wires are placed inside the bottles to protect them from the rains. In Sikkim, digging roads for cables is quite risky given the terrain. So electric poles are used for carrying cables unlike in cities where these go underground. And plastic bottles can finally redeem themselves, as long as they do their new job well anyway.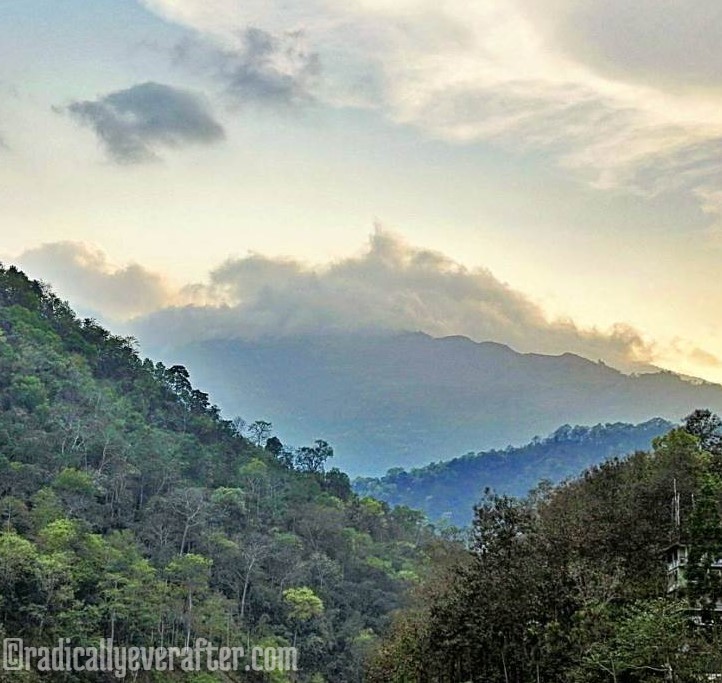 Where every hill has a claim on the horizon and every leaf an eye on the sky. No wonder I'm already plotting to go back. For way more than just a slice 🙂