The Hemkund High – Best Served Cold & Rainy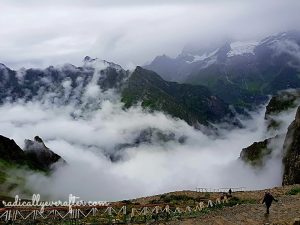 Climb high enough and turns out you've walked right over the clouds 🙂
Sanskrit for 'snow bowl', Hemkund sits at an altitude of 15,197 feet (4328 meters) and will test your love for heights and dipping temperatures. Expect your perception of '6 kilometers' to get stretched and twisted out of proportion as you make your way up. 
Covered in snow most of the year, it is only accessible from June to October. A much-revered place of pilgrimage for the Sikhs, it is incredible to see even the most elderly people making the climb, powered by faith. At the end of the seemingly unending climb is the Hemkund Sahib Gurudwara and an emerald green glacial lake surrounded by 7 mountain peaks. Not a bad reward after all that hard work!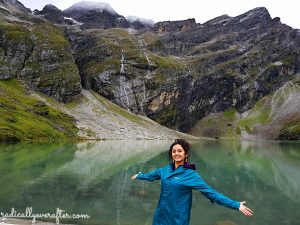 I was just glad I could still move all my fingers after they almost went hypothermic inside my soaked gloves. The hot glass of chai definitely had a lot to do with bringing sensation back to my hands. The coldest, rainiest day and the steepest trek of the week but thank heavens for the blankets from the Gurudwara. That kind of warmth at that altitude could well make a believer out of anyone.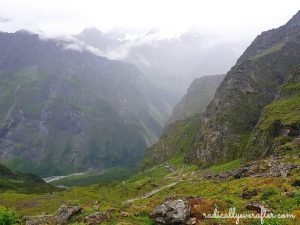 So important to stop and look around every now and then while trekking. To catch your breath, to soak in the views and laugh at all your self-imposed misery. If you make it all about climbing and covering kilometers, you miss out on the fun and the smallest details that are just as worthwhile as the big picture.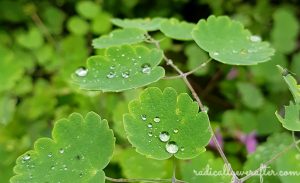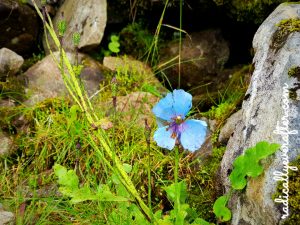 The famous Blue Poppy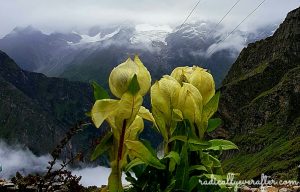 And just as well-loved, the Brahma Kamal. The most revered flower of the Himalayas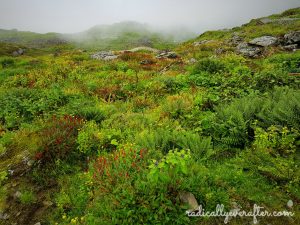 Didn't someone say weeds are flowers too, once you get to know them?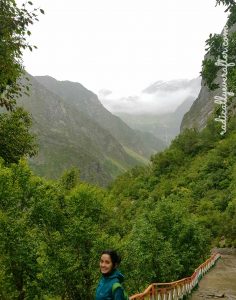 Rewarding views every step of the climb. Also helps that there are quite a few tea and Maggi stalls lining the trail 🙂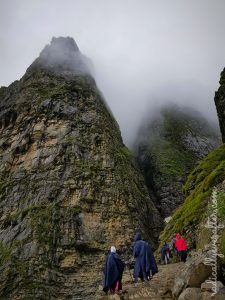 "May your trails be crooked, winding, lonesome, dangerous, leading to the most amazing view. May your mountains rise into and above the clouds" – Edward Abbey
Not quite 'lonesome', but definitely everything else. To make the most of your Hemkund trek, set off early in the morning so you can spend some time at the top and be back in Ghangria before it gets dark. It is generally recommended to begin the descent by 2 pm. Same pointers as those enlisted in Valley of Flowers trek apply. 
For more on the rest of the treks, the Yoga and everything in between, hit the subscribe button. You can also catch me on Instagram @radicallyeverafter. If there's anything you'd like to know about in particular, feel free to leave a comment below 🙂 
Big thank you to Trip 360 and all my fellow trekkers for making this such an unforgettable experience!