A Wild & Beyond Weekend of Camping & Yoga
New years compel new beginnings, and perhaps more so when 2016 is the year being left behind. An exceptionally intense year for most of us. Making it more imperative than ever to step into the new year with a big dose of sunshine, optimism, togetherness, hope and next-level mojo.
I wondered about getting a bunch of friends together and heading somewhere far away from all our modern annoyances. Where no traffic snarls, crazy crowds, ATM queues, news channels or even Youtube ads could dream of touching us. As if on cue, the good folks at Wild & Beyond thought up a New Year's Eve nature & Yoga getaway at one of India's leading wildlife destinations and invited me to be their on-camp Yoga teacher for the weekend.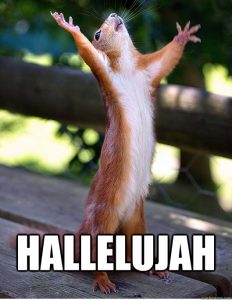 I responded like any mature adult would
And so we got the ball rolling. Driven by the idea of beginning a brand new year on a brand new note. Leaving behind the hustle of the city for the rustle of the trees. Replacing strobe-lit luxuries with starlit camping adventures. Going wild in the true sense of the word, on the edge of one of India's leading wildlife destinations.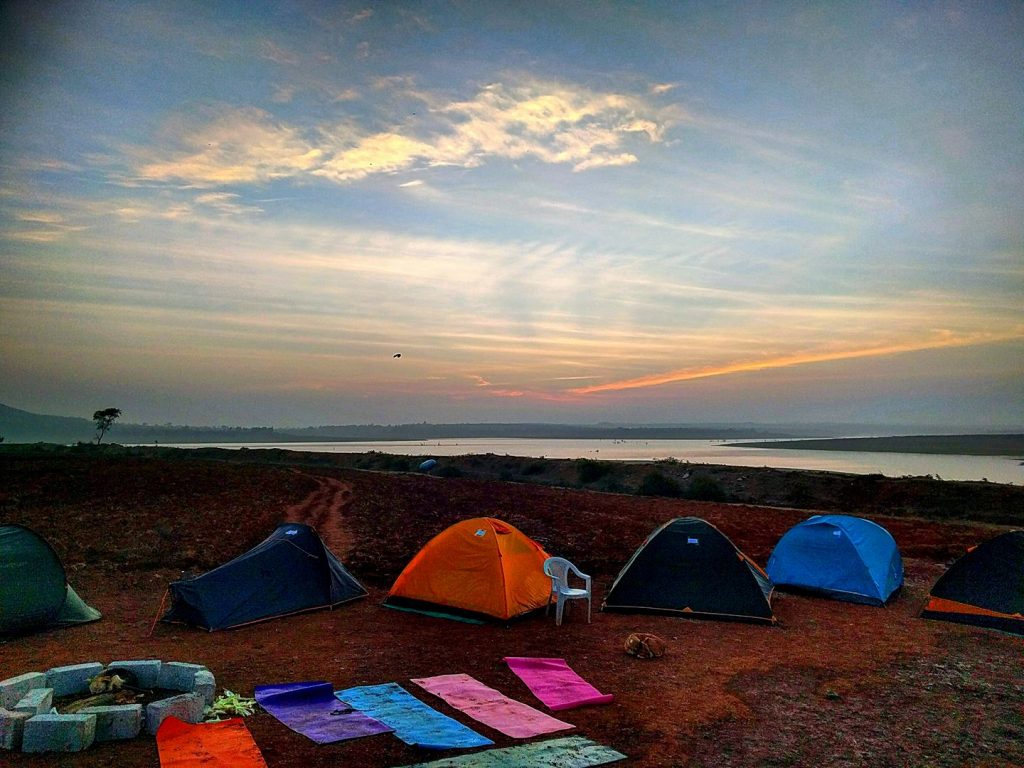 Hello 2017, we've been expecting you
A camping weekend in a handpicked tranquil corner along Kabini's backwaters, surrounded by hills and serenaded by a zillion stars. Birds and wildlife filled the guest list, along with astronomers and a telescope to decode the skies, a wildlife conservationist with stories across a campfire, and a bird-watching walk to show us the ways of the winged.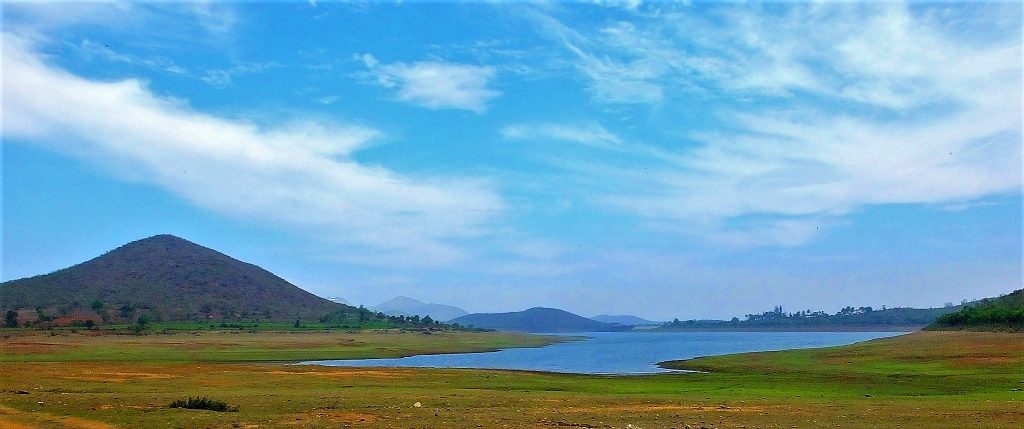 A safari through the Nagarhole National Park, a drive to a hilltop temple and long nature walks were some of the other offerings on the menu. Outdoor Yoga and meditation helped soothe frazzled nerves and calm even the most restless 9-year-old minds.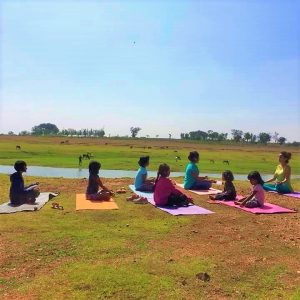 Special mention: Learning from these bright little women on the shores of Kabini's backwaters 💚💛💙 I was tempted to under-estimate their capacity for stillness, but they so calmly surprised me. Sitting still for a good 3 minutes, feeling just the breeze on their bodies and their breaths inside. Even those 2 front-row gems in their own rebellious way 😎 If these little hurricanes with all their unstoppable hyper energy can pay a visit to that still quiet place inside and be glad for it, what excuse do any of us have?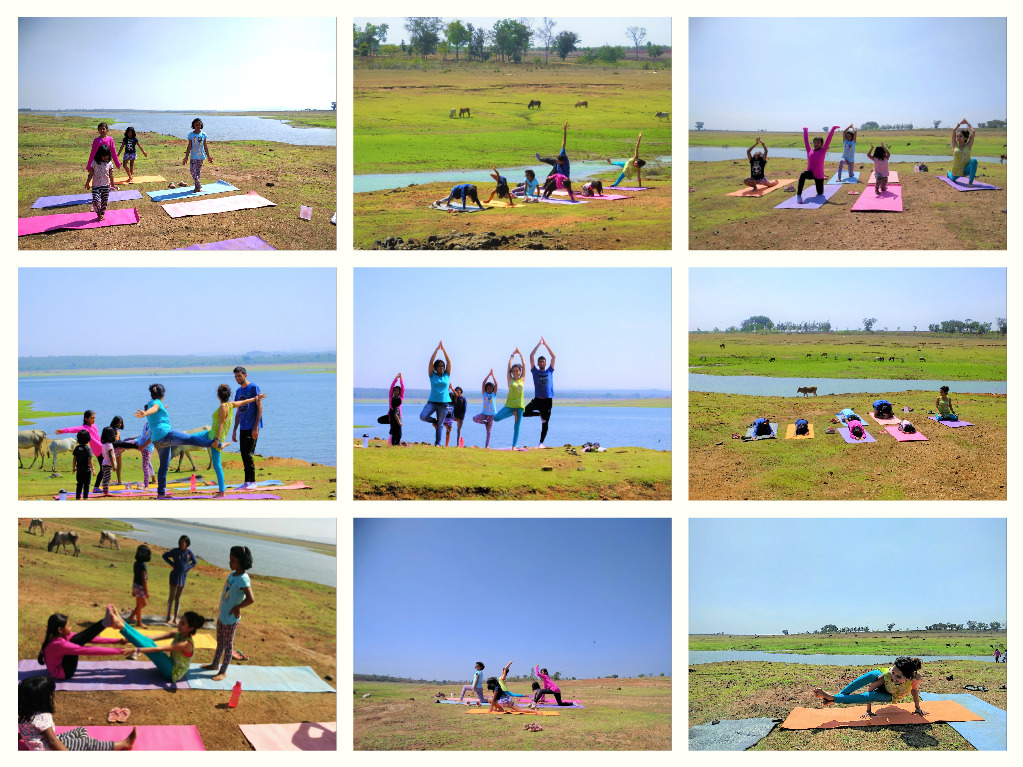 Some of the many ways we made the most of all the natural highs that filled the weekend 🙂 And headed home feeling reset and ready to embrace a whole new year.
If you'd like to join in on the fun the next time we have a nature & Yoga retreat, or if you'd like to plan one with your friends/family do drop me a mail with 'retreat' in the subject line at namitayoga(at)gmail.com and I will keep you posted! You can also find me on Facebook here and Wild & Beyond here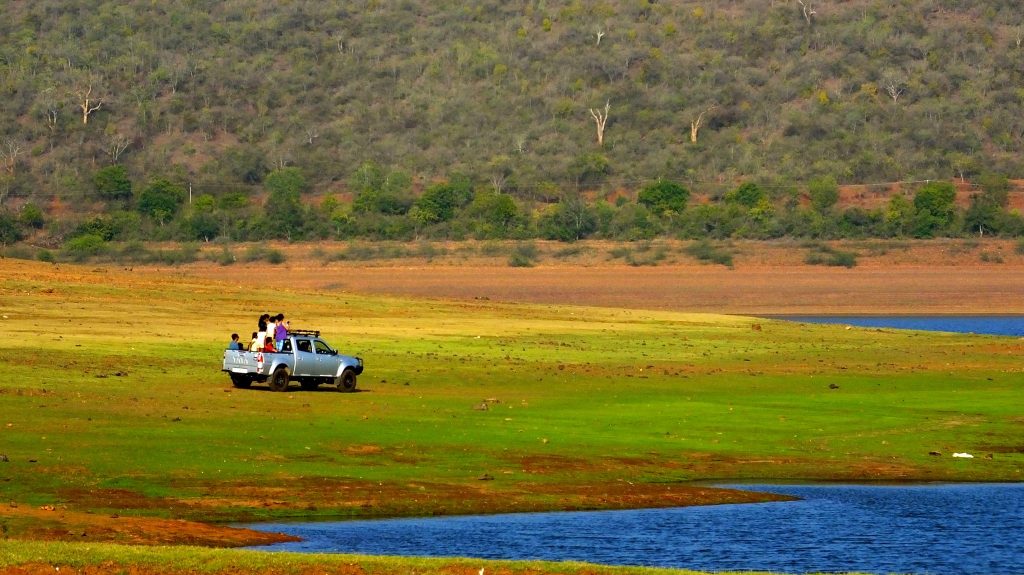 Until next time, Bon Voyage!